Messages

4,022
Reaction score

2,623
Location
# of dives

500 - 999
ScubaBoard Invasion 2018 T-Shirt Design Voting
Every crew member attending the ScubaBoard Invasion 2018
will get an event T-shirt in Cozumel.
Crew members get to vote on the design
for the Event T-shirt.
Details on Voting
Only those on the SB Invasion 2018 Crew List can vote.
1 VOTE per crew member.
(You may vote for your Wife, Husband,
Boyfriend, Girlfriend, Son, Daughter or Friends
if they do not have a ScubaBoard name and are attending).
Every crew member should post their votes in this thread.
Only votes posted in this thread will be tallied.
We will tally the votes on this 1st post as we go along.
The winning design will be on the back of the shirt.
These 4 designs are the only choices no changes.
Event shirt color is not up for votes.
Voting will end on April 13, 2018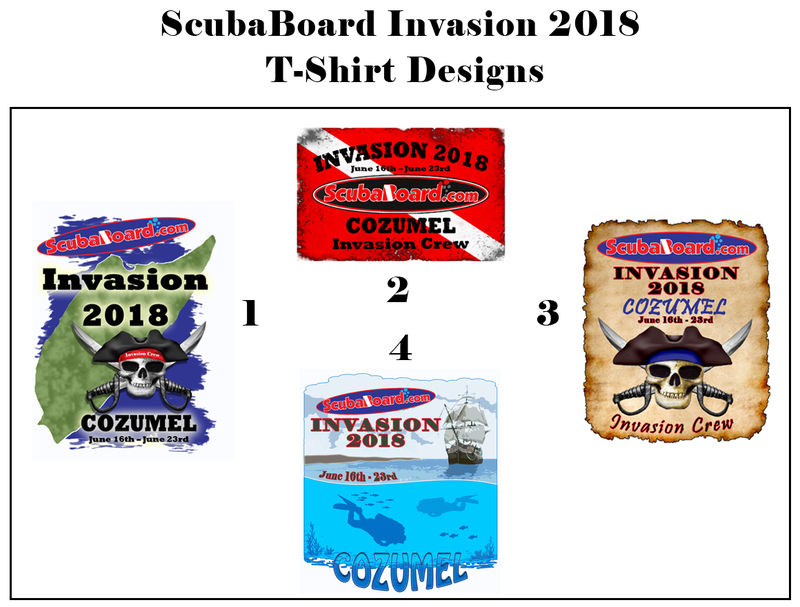 _______________________________________
Design 1 - Votes Tallied 6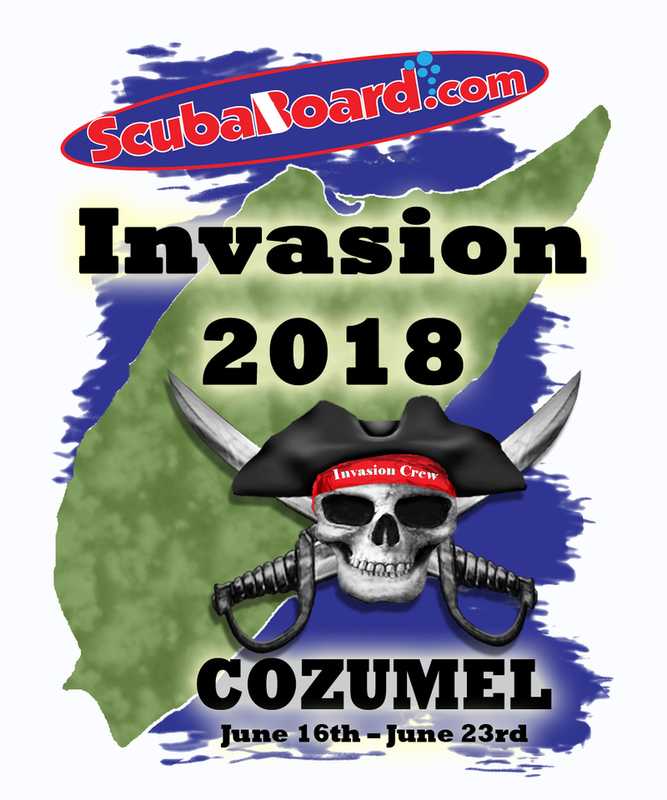 _______________________________________
Design 2 - Votes Tallied 27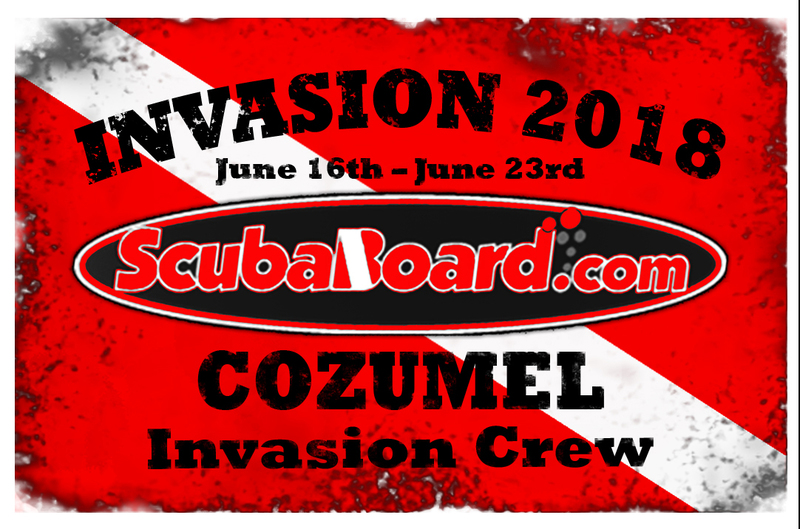 __________________________________________
Design 3 - Votes Tallied 0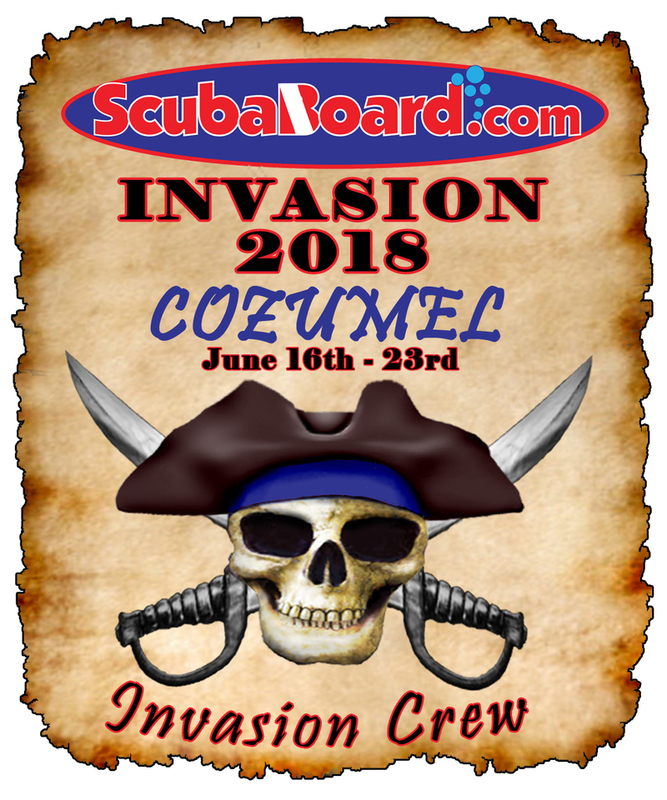 ____________________________________________
Design 4 - Votes Tallied 29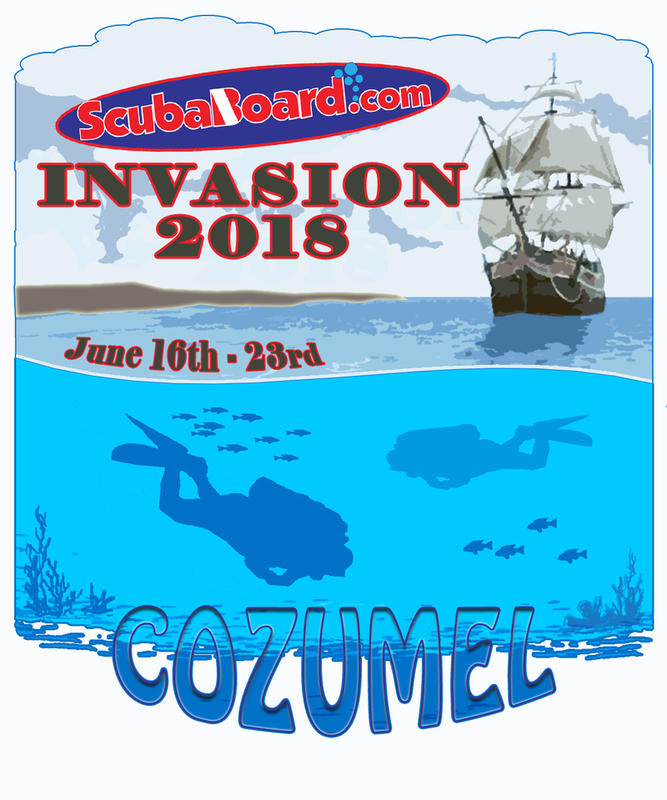 ​
Last edited by a moderator: