Messages

814
Reaction score

911
Location
# of dives

I just don't log dives
Neptune smiled on me at the start of 2019... I stumbled across a 1954 Porpoise CA-1 regulator complete with the original case and twin tank adaptor!
It is in pretty good condition, quite rare to find in Australia these days... so I'm now having fun trying to source NOS or reproduction parts to restore it back to working condition. The diaphragm had dissolved into goo and attached itself to the inside of the cover plate... but all the other parts are intact.
I already have a copy of the Historical Diving Society's excellent book detailing Ted Eldred's work developing the Porpoise line of regulators... the world's first commercially available single hose regulator!
When La Spirotechnique and Aqua-Lung were only producing twin hose scuba and had never dreamed of a single hose system, along came an Australian who changed scuba diving forever. This is the complete story of the engineering brilliance of Australia's Ted Eldred and the development of his Porpoise scuba, which set today's world-wide diving standard. Acknowledged by many including HDS US and HDS Australia-Pacific, as the first to mass produce the single hose, 2 stage scuba system as used by scuba divers today.​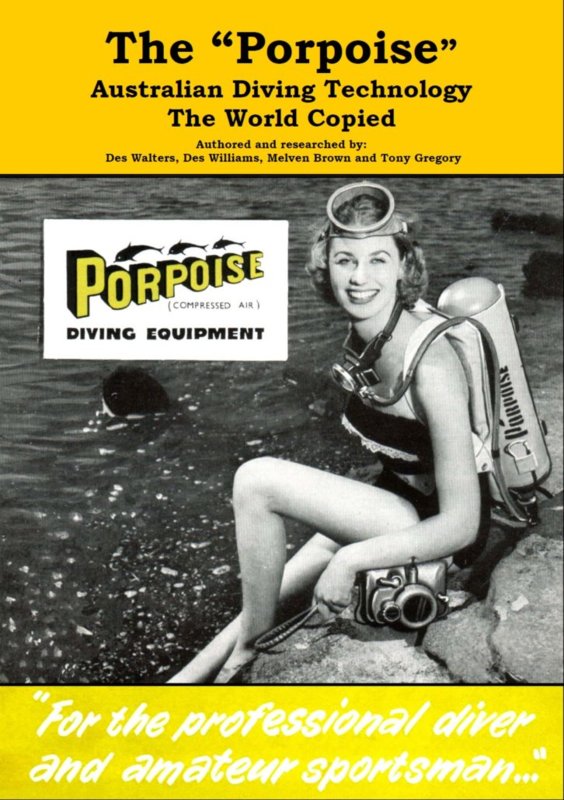 The "Porpoise" book reprint