Optical Ocean Sales
ScubaBoard Business Sponsor
ScubaBoard Supporter
Messages

1,818
Reaction score

320
Location
Reducing my camera collection and concentrating on my Nikon gear. All of this has been used to write a couple of reviews and used very lightly, never rented. Other photos are available on request.
Reasonable offers considered, but these prices are what I'm seeing on EBay, so I'm not going to give it away!
Buy all below for only $2650! Save $225 off of my asking prices!
Individual prices for each below, will sell separately.
Prices include PP or CC fees, with free FedEx Ground shipping in the US! International shipping at cost.
Contact Jack Connick, EMail: Jack@opticaloceansales.com
---
Olympus OM-D E-M1 MKII Camera Body
Demo black E-M1 MKII camera body is A condition. Very low shutter count of 7539 actuations. Works perfectly, used on a couple of trips and around the studio. No scratches or dings, very slight where on one hand grip.
Excellent m4/3rds camera, fast, quiet and fully customizable. 20 MP, with 5 axis stabilization, fast AF, 4K video. Rugged weatherproof body. Has latest rev of firmware. Complete with flash, strap, box, manual, caps, battery and charger.
$849/obo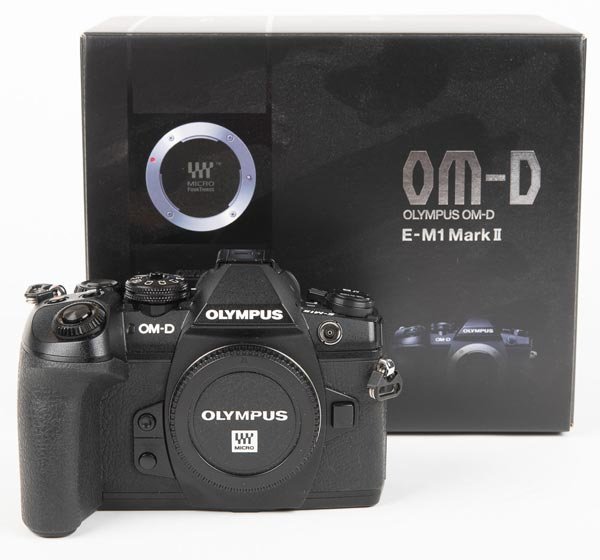 ——
Olympus M.Zuiko ED 7-14mm f2.8 PRO Lens
Killer wide angle lens, fast f2.8, very close focusing. MSC silent mechanism for video use. Assignable function button. Rugged PRO weatherproof metal body.
Demo, used very lightly. Complete in box, bag, manual. A- condition
$825/obo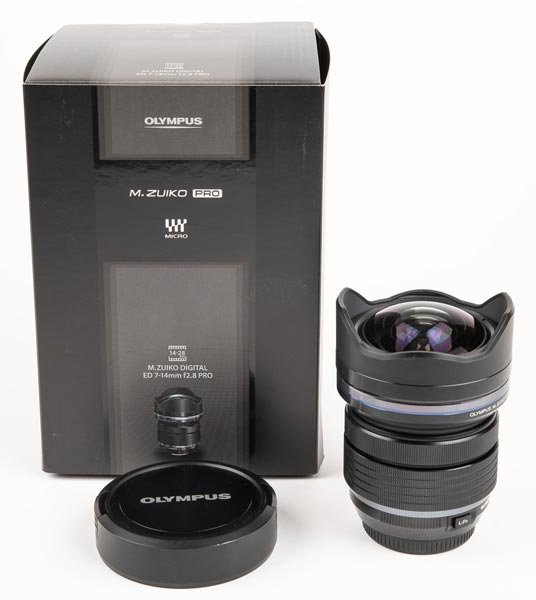 ---
Olympus MZ Digital ED 12-100MM f4 IS PRO Lens
The M. Zuiko Digital ED 12-100mm f4.0 IS PRO lens is in a class by itself. It's the only professional high magnification zoom to cover a 35mm equivalent 24-200mm focal range all on its own. Assignable function button. Capture images with razor sharpness thanks to 5-Axis Sync IS, the world's most powerful image stabilization system. Every inch of this lens is PRO: weatherproof construction, fast auto focusing and effortless control. Its broad focal length lets you shoot portraits, wide-angle, landscapes, and macro. One lens. Unprecedented versatility.
Excellent video lens for above water use. A+ condition
Demo, used very lightly. Complete in box, bag, manual.
$850/obo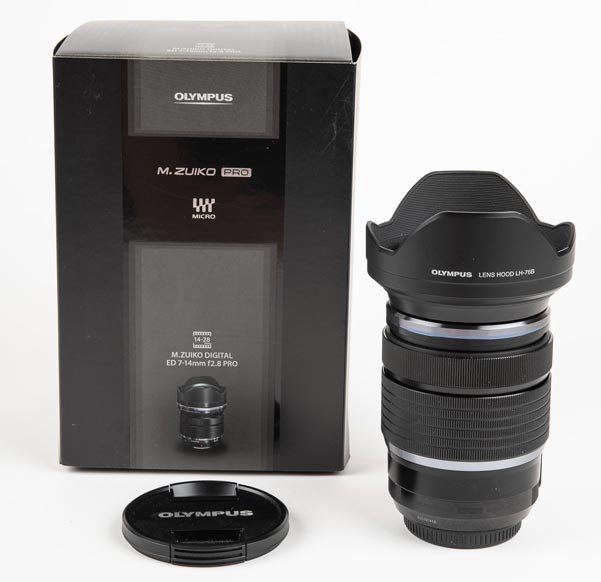 ----
Olympus M. Zuiko Digital ED 60mm f2.8 Macro Lens - A condition
-
This high quality macro lens is ideal for shooting a wide range of underwater macro photos. Featuring a closest focusing distance of 7.4 inches, this lens has excellent close-up capability with 1X magnification, and dust-/splash-proof construction. Focus limiter switch.
This is the go-to macro lens for m4/3rds!
Demo, used very lightly. Complete in box, bag, manual.
$350/obo