Messages

13
Reaction score

4
Location
# of dives

25 - 49
Nauticam NA-A7III Underwater Housing for Sony a7 III or a7r III, Wet Wide Angle Lens WWL-1, used, and in excellent condition, and more gear noted below. I have taken pristine care of these tools, and used them on about 20 dives and 7 pool shoots.
Note that I am not selling either a Sony a7r III (or a7 III) camera or a lens. This system is ready to use with one of those two cameras, and only the Sony FE 28mm f/2 E-mount Prime Lens.
The system is configurable with other lenses, but other ports will be required.
This system is not configurable with any camera other than a Sony a7r III or Sony a7 III.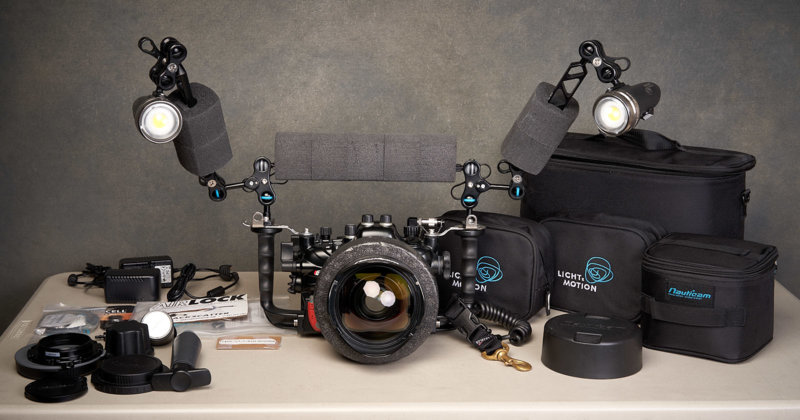 (The table I created doesn't seem to be transferrable or attachable to this post; I'm asking $3,000 plus shipping for all items; details below, and current price is listed, not my asking price. I'm looking to sell all of these items together as one lot.)
Nauticam NA-A7III Underwater Housing for Sony a7 III & a7R III Mirrorless Camera
This and all prices below are the current price listed on Backscatter, as of 2020-05-01: $2,990
SKU # na-17420
CT-CRL11 Lanyard attached
Cetacea Housing Coiled Lanyard with Brass Snap
$19.50
# ct-crl11
NAUTICAM N100 FLAT PORT 32 for Sony FE 28mm f/2 Lens with 67mm threads for NA-A7II Housings (also works with A7III)
$380
# na-37127
Nauticam WWL-1 Wet Wide Lens 130° 67mm Wetmate lens
$1,320
# na-83201
Nauticam Buoyancy Collar for WWL-1 Lens
$58
# na-83225
Nauticam M67 to Bayonet Mount Converter for Wet Lenses
$92
# na-83213
Nauticam Tool For Bayonet Mount Converter 83213 M67
$35
# na-m0100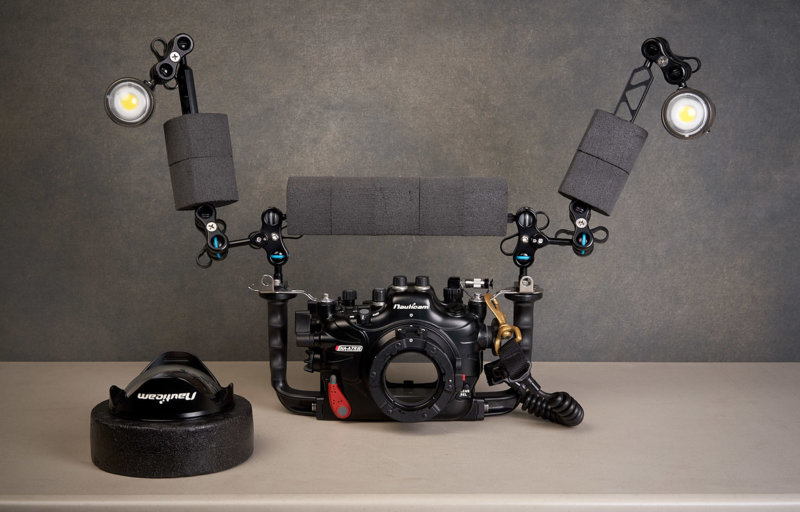 Two of these:

Light & Motion Sola 3500+ Underwater Video Light with Dome Diffuser
2 x $349.00=
$698 
(discontinued)
# bs-3500+
two chargers, one set of international outlet/plugs
Two of these:
Nauticam Multi-Purpose (MP) Clamp with Shackle
2 x $58 = $116
# na-72502
Two of these:
Nauticam Strobe Mounting Ball for Fastening on Multi-Purpose (MP) Clamp
2 x $29 = $58
# na-72511
StiX 12 inch Strobe Arm with 5 jumbo floats
$65
# sx-312
Two of these:
Ultralight 8 inch Double Ball Arm segment
2 x $47.95 = $95.90
# ul-db-08
Four of these:
Ultralight New Style Clamp with 1/4-28 thread
4 x $31.95 = $127.80
# ul-ac-csf28
StiX Adjustable Buoyancy Jumbo Floats for Ultralight Strobe Arms (4 Jumbo floats)
$40
# sx-ful3
Total of current new prices listed on Backscatter, as of 2020-05-01: $6,095.20
4 additional 3V batteries
Backscatter AirLock Vacuum System with Manual Valve
Pump works;
Gauge does not work.
# bs-alm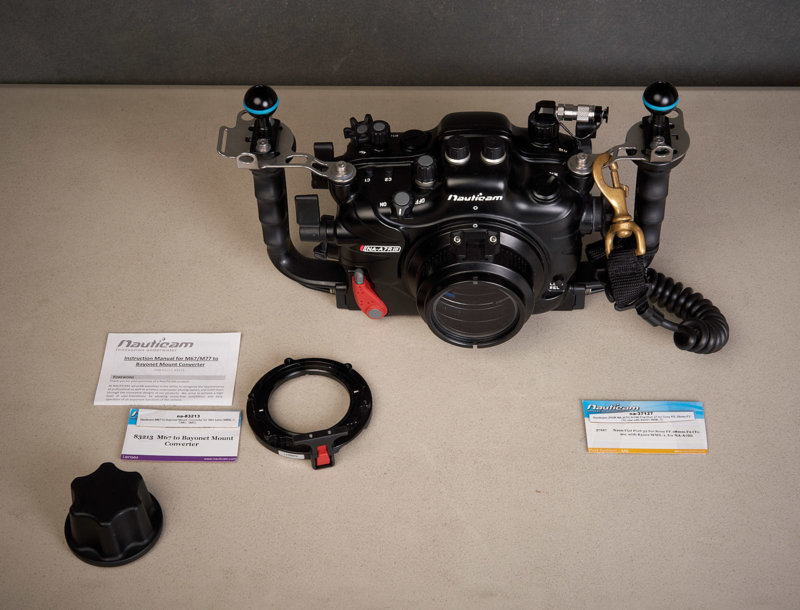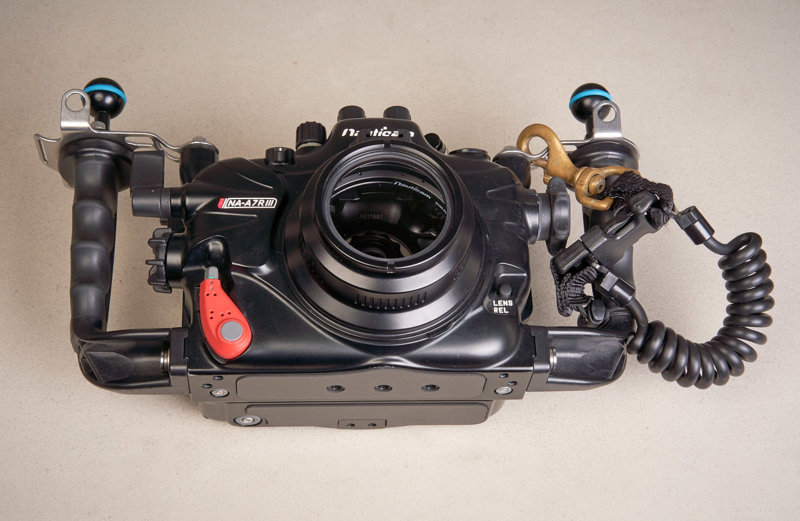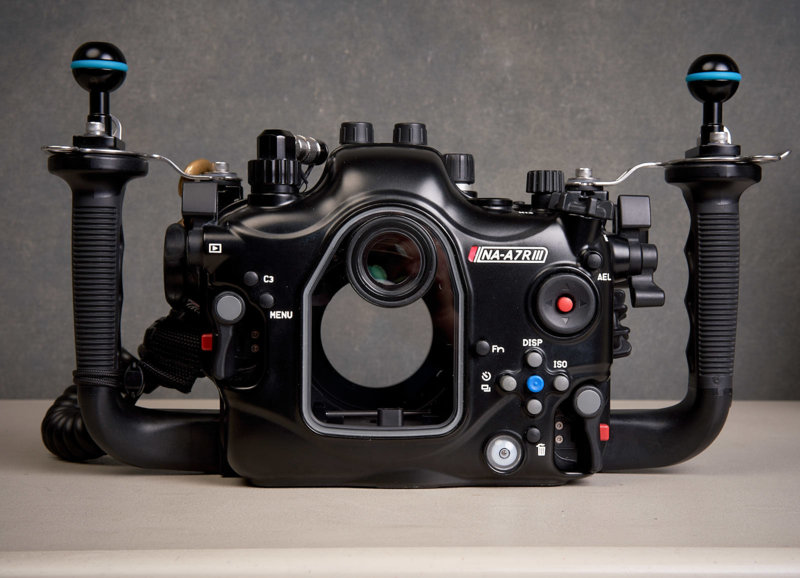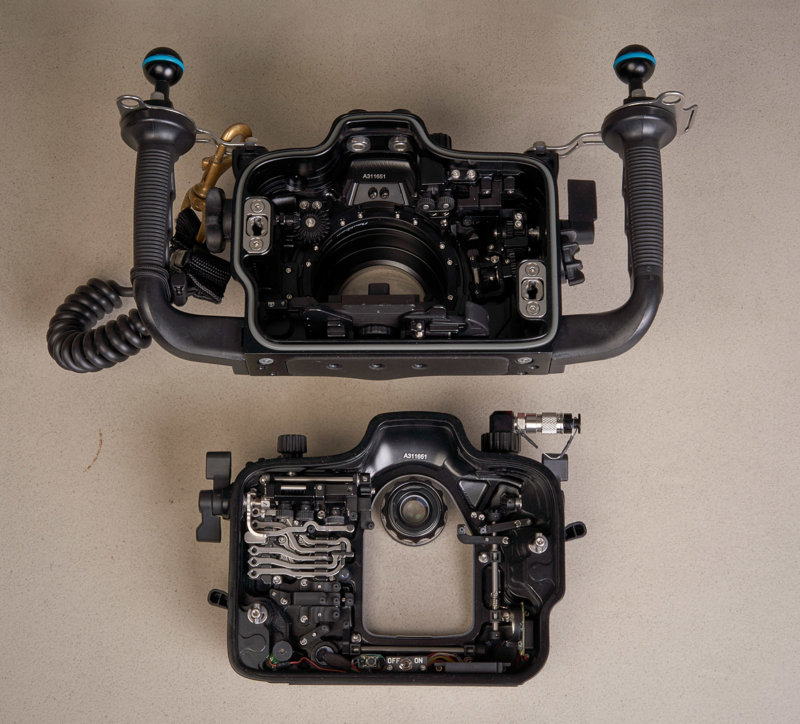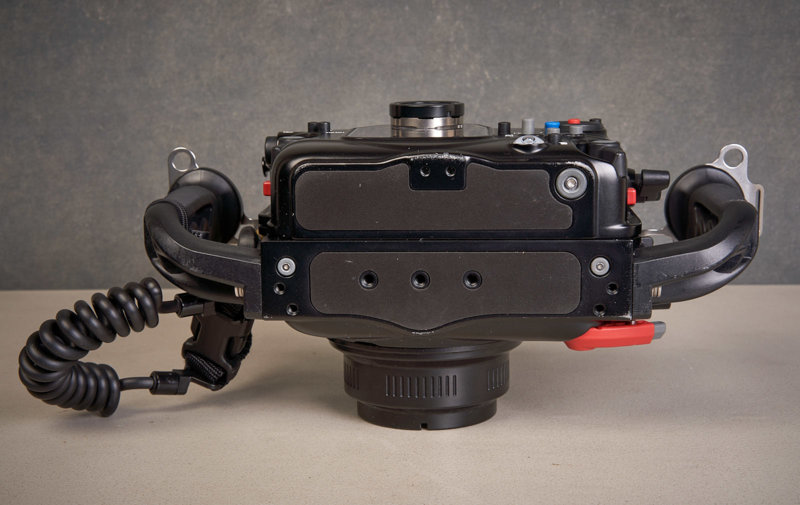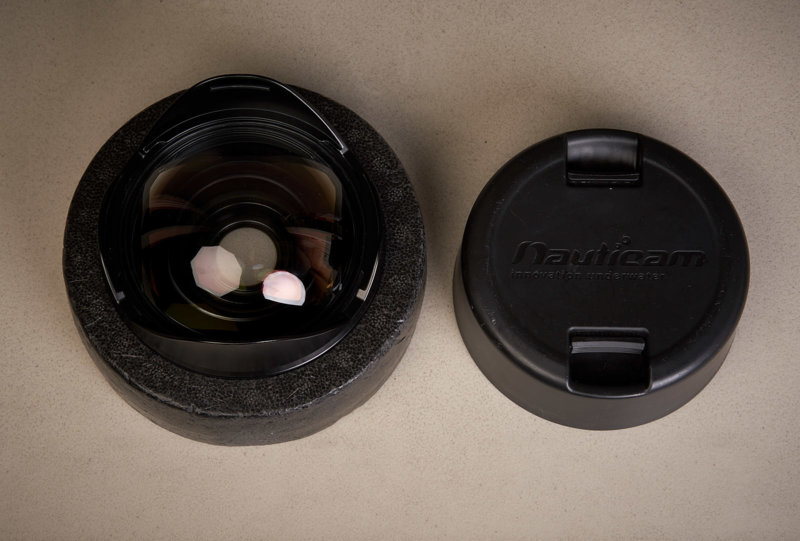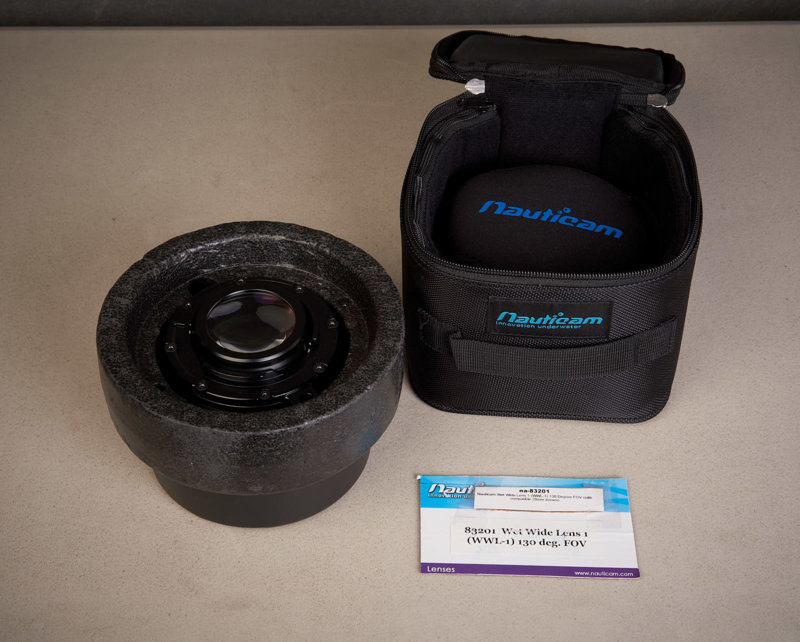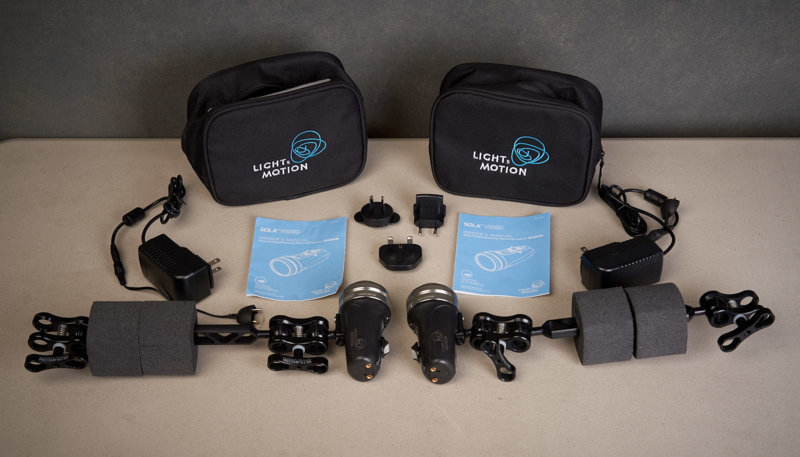 There is a small scuff mark on the top area of the back panel that faces the viewfinder; it did not show up in the photos–I tried, but it is virtually transparent, and is essentially invisible while underwater. 

The Flat Port has a minuscule dot near its center; it is smaller than the other flecks of dust in the photo surrounding it, and I do not believe it will affect images taken by and through the housing. There are no scratches on the Wet Wide Lens. 

There are some light scratches and scuff marks along the bottom of the housing, as shown in the photos. All other small particles in the photos are dust.
I can send higher resolution photos upon request to serious potential buyers (I took these images in my studio with the Sony a7r III camera, and two Profoto B10s with 3' softboxes). 

I have had all of this gear covered under my USAA Valuable Personal Property insurance since I purchased them, February 1, 2018. 

I have not disassembled the flotation collar around the Wet Wide Lens since purchase; there doesn't seem to be any need to do so, and it keeps the big, beautiful lens better protected. There are some scuff marks and minor indentations on the flotation collar, but it is in good, sturdy condition. 

There are spare O-rings, one each for the Flat Port and the housing. The current/original O-rings seem to be in excellent shape. There's a tube of lubricant as well, which should last years-to-decades, since only a tiny amount is periodically needed.

There are four 3V batteries, unopened in the packages as in the photo; I'm still on the first battery. I was told by the experienced folks at Backscatter, that, if there is s good seal on this Nautical housing, even submerged, the green light should stay lit and the interior of the housing dry and intact for many months, or longer. 

I also haven't replaced the bulkhead caps since initial assembly. I haven't used strobes, and to do so would require additional equipment. 

The salespeople at Backscatter are great. I highly recommend purchasing from them. 

I am offering two free FaceTime or Zoom session tutorials. I am no expert, but unless you're an experienced underwater photographer or videographer, managing this heavy tool takes practice. It's really the only way to confidently explore, enjoy, and capture images with this powerful tool while underwater. There is no feasible way to make this work without having a thorough understanding of your camera, and lots of practice operating this, familiarizing yourself with the setup, maintenance, and various operations. If you've gotten this far, you know of Nauticam's stellar reputation. Put in the time familiarizing yourself with it, and it will serve you well. 

This does not have a hex wrench kit included (mine was confiscated at the airport in Bangkok en route from Sydney to Paris); I have not needed one, but it may be prudent to have one at hand. 

I can send higher resolution versions of all the photos. 
 

Please note:
I came down with flu-like symptoms on March 10, immediately self-quarantined, and on March 20 got tested and received a positive test result for COVID-19, and continued to stay in quarantine for 25 days.
I am fully recovered, and on April 22, after having blood drawn at Mount Sinai hospital, tested positive for COVID-19 antibodies (960 titer level).
I did not touch or handle any of this gear during the past several months, and only in the past few days have brought it out to photograph and prepare it for shipping. 

I had booked and been planning to go to my first digital shootout in Bonaire, and am very disappointed that, given the circumstances surrounding the pandemic and my experience with it (now that I am recovered, I am the point person to the outside world for my housemates), I would not feel comfortable leaving them or traveling given the unprecedented circumstances. 

I am very sorry to part ways with these extraordinary photographic tools, but life has thrown me a whopping curveball, my jobs have essentially vanished for the time being, and there is rent to pay. 

As above, no one makes underwater housings like Nauticam. These are extraordinary tools, and with practice, can help you capture magnificent images. (I'm
@AJStetson
on IG, and if you scroll back you can see some underwater portraits of people, sea lion puppies, whale sharks, and more.) 
 

Shipping box: 16" x 16" x 12"
Approximate weight: 18 lbs 8 oz (18.5 lbs)
Buyer pays shipping & handling/insurance. US only.
Thank you!