There is still time to enroll, get your kicks and help Diveheart...

Thank you True Balance Karate!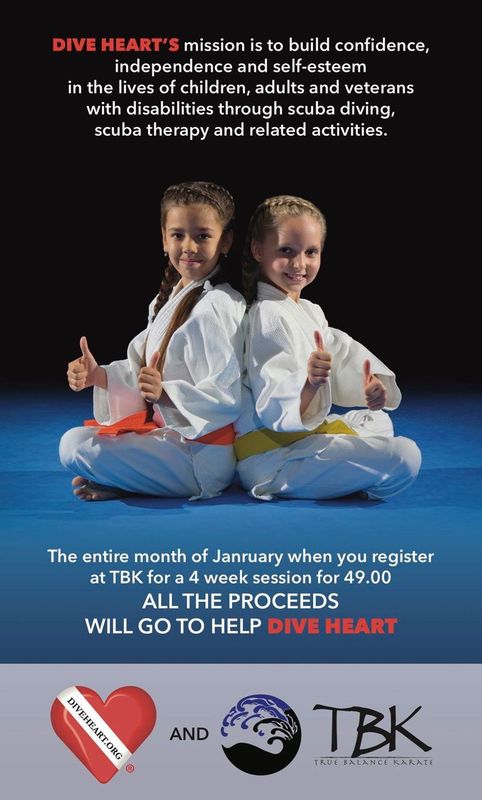 Jim Elliott
January 4 at 11:38 AM
Karate Kids Get A Kick Out Of Partnership Between True Balance Karate & Diveheart. Huge Thanks to Our Friends at TBK for Their Generosity & Support! 630-663-2000 Diveheart gets 100% of class fees in January!
https://www.truebalancekarate.com/…/…/after-school-programs/
#karate
#karatekid
#truebalancekarate
#selfdefense
#kidskarate
#protection
#confidence
#selfesteem
#indpendence