Inserting Images in Posts​
---
A picture is worth a thousand words
Or, as
@The Chairman
would say

​
The first step is finding an image you want to include in you post. Images that are already on the Internet can be copied and pasted into into your post.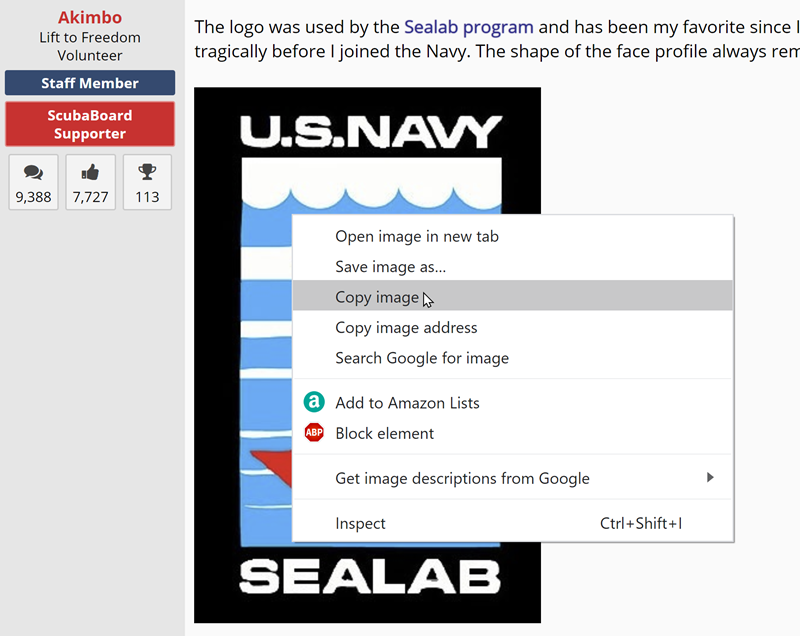 Right-Click on a PC, or Control-Click on a Mac, to bring up the Context Menu and select Copy image.
​
---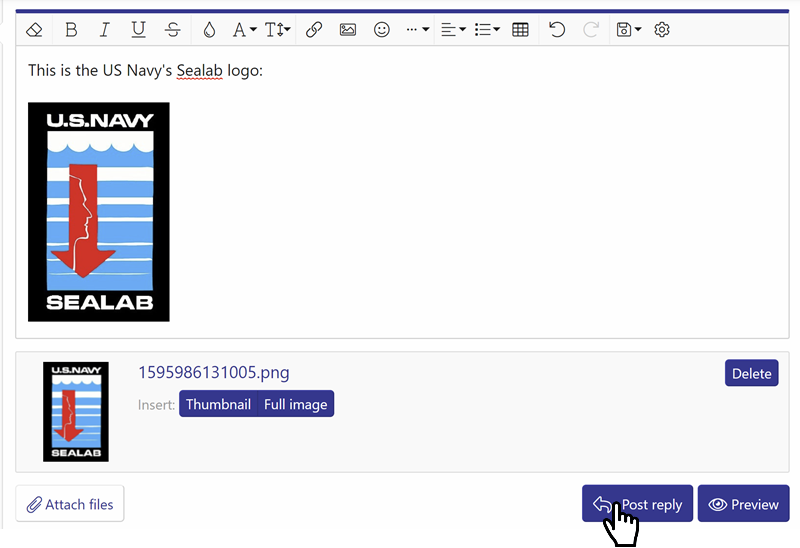 Paste the image where you want it with the Paste keyboard shortcut. Then click Post Reply. You can also use a Context Menu and select Paste.

Right-Click

Control-Click​
---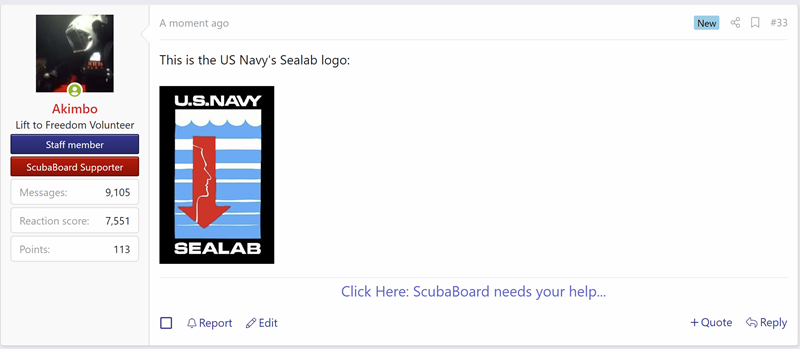 This is what the post looks like.
​
---
You can also insert images from your ScubaBoard Albums by Pasting in the link.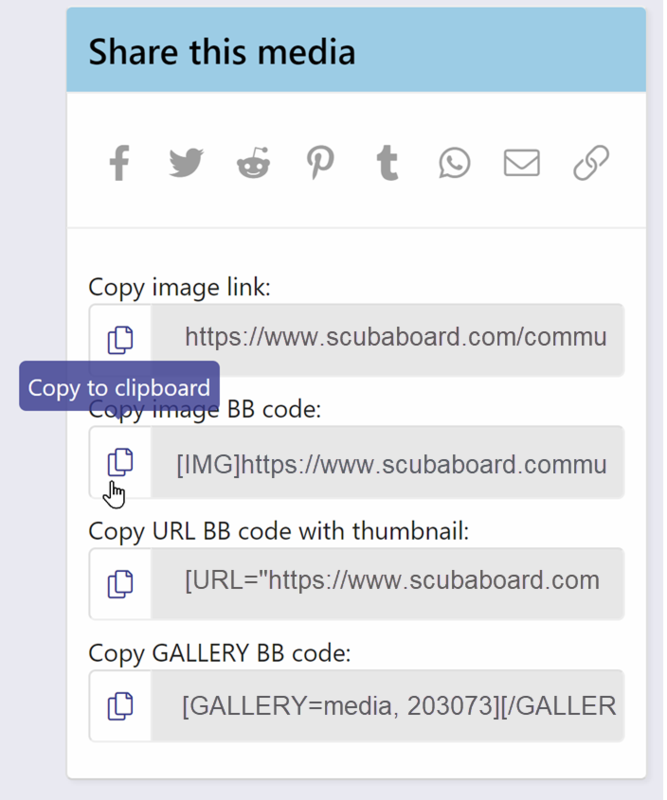 Click Copy to clipboard and Paste the BB code string into you post.
​
---
Related FAQ Threads:
Image Resizing & Text Wrap-around :FAQnew: New in ScubaBoard 2021 Step 1: Insert the image into your message editor (usually with Copy & Paste) Step 2: Click on the image, which displays "square handles" on the corners, and click & drag to the size you want. It also displays the menu at...
scubaboard.com
Screen Capture Tools Have you ever seen an image in your Internet Browser or elsewhere on you computer screen that you wanted to include in a post on ScubaBoard? It is really easy with these screen capturing tools. :FAQwindows: Microsoft Windows 10 Snip & Sketch is included in Windows 10 and...
www.scubaboard.com
Cut, Copy, & Paste The Clipboard with Cut, Copy, & Paste is one of the most useful functions of modern computing devices. The concept was developed by PARC (Xerox's Palo Alto Research Center) and is an essential part of the Graphical User Interface (GUI). Cut, Copy, & Paste works about the...
www.scubaboard.com
---
Use Report to correct broken links, typos, or make suggestions.