Hi All,
I have a Light & Motion Sola Nightsea Light that failed on me before I could use it. It failed while in safe mode during travel. I got it replaced, but I also still have the original and I don't want to just add it to a landfill. Light and motion refused to provide any info on what the part numbers might be for the damaged components nor would they let me purchase just the pcb board without the led/battery/housing. I attached pictures of the pcb board that failed.
Does anyone know or have suggestions on how to figure out what the components are. I do have a working pcb from the new light, but i'm not sure how to figure out what the components are. A tech I work with took a look under a microscope and said he believes Q1, Q2, R13, and R14 are damaged. Based on the close up image of the working pcb the transister part number is u7ew1, but I was not able to find that part anywhere. Alternatively, does anyone know if this is the same pcb board as another light? I was thinking maybe its the same pcb as the Sola Dive 1200 or some other lights and it might be easier to get one for parts.
Thanks!
PS: support right to repair!
Broken PCB Front: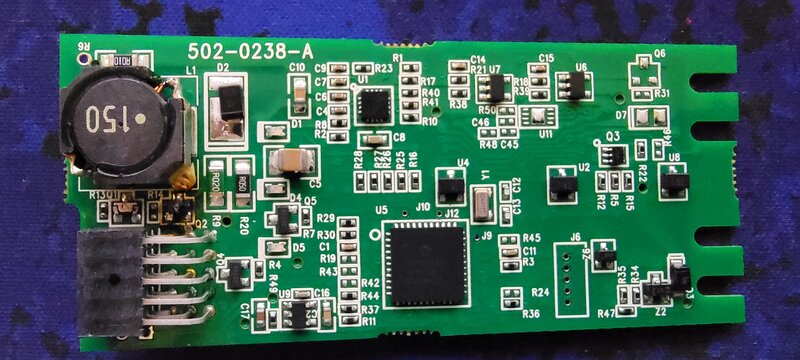 Broken PCB close-up: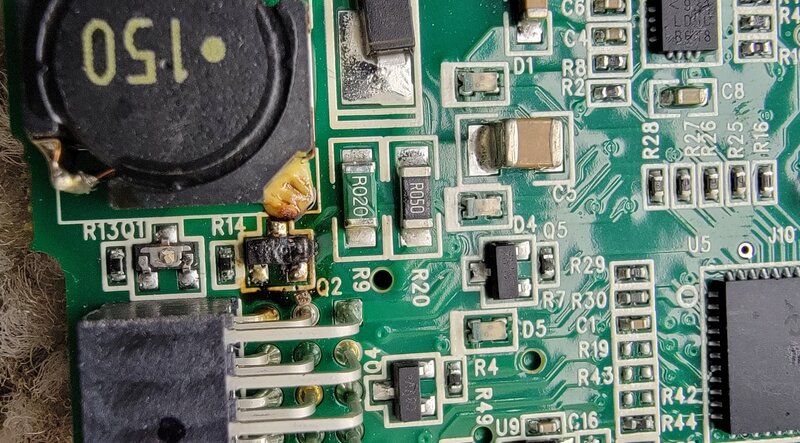 What I believe are the failed components: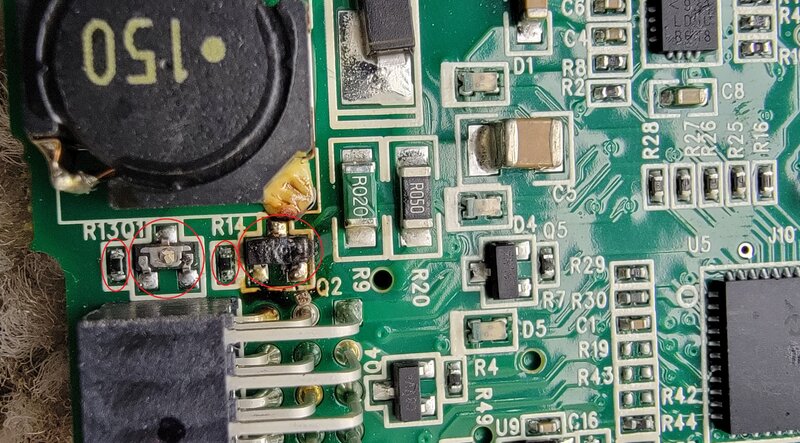 Broken PCB back: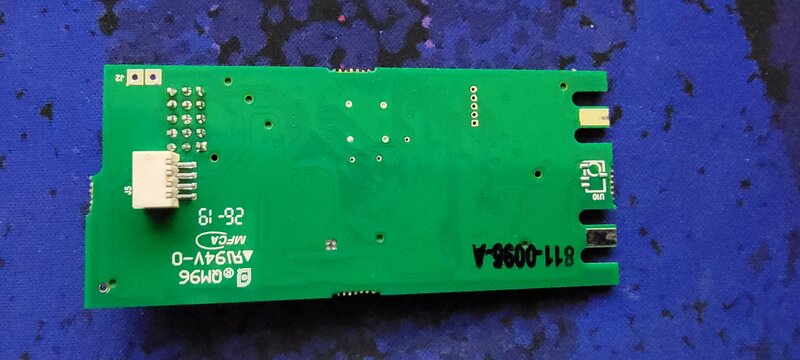 Working PCB Front: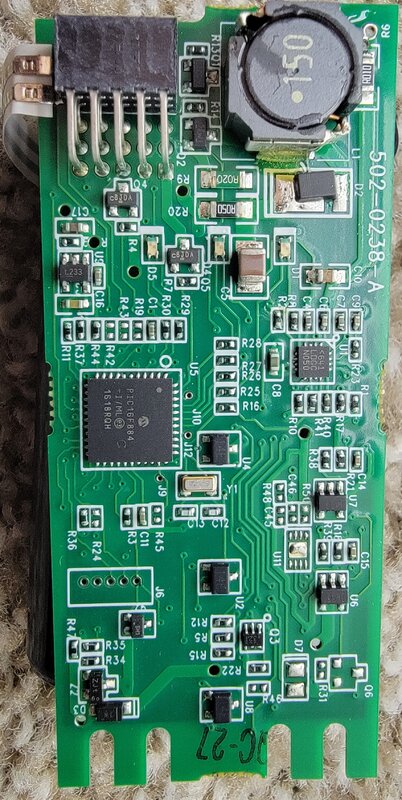 Working PCB close-up: