ScubaBoard Supporter
ScubaBoard Supporter
Messages

8,150
Reaction score

5,707
Location
# of dives

1000 - 2499
Summary
This is a 11-day (1-11 December, 2020) liveaboard trip around Cocos Island, Costa Rica with Okeanos Aggressor 1. The itinerary, as shown in Table 1, includes 7 days at Cocos, 3-4 dives / day to a total of 23 dives on 12 dive sites. Figure 1 shows the dive sites we visited (marked by red dots next to the dive flags). We did checkout dive in Chatham Bay, several dives around Manuelita Island for Hammerhead shark and Tiger shark, Punta Maria for Galapagos sharks and Ulloa for Redlip Batfish. The most impressive dives to me were around Manuelita island to see up close and personal of big-mama Tiger shark and Scalloped Hammerhead sharks in their cleaning station.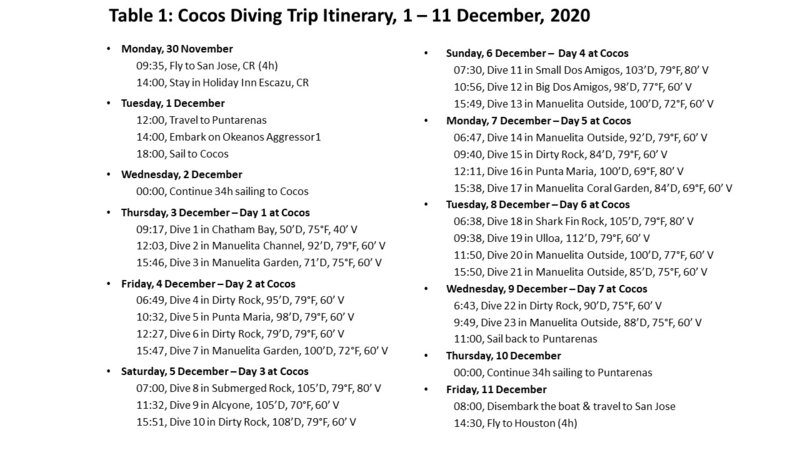 Figure 1: Cocos Dive Sites (Courtesy of Costa Rica Blue, The underwater guide)
Here are two-part videos of the highlight of what I saw during the 7 days of diving in Cocos:
Background
First of all, thanks to
@Dom@DiveAdvice
for flagging me about the special deal on Okeanos Aggressor and for Costa Rica, especially Cocos, being now open for us to visit and also for all of his assistance to make this trip happened. I would have not gone there two weeks ago, had I not been aware of this news from him as my previous plan trip to Cocos in September 2020 had been rescheduled to September 2021 due to the pandemic and Costa Rica was closed for visitors from some countries (USA was one of them) at the time.
Cocos island is part of Costa Rica, about 312 miles (502 km) from Costa Rica coast (Puntarenas), 34-38 hour boat ride from Puntarenas to Cocos Island. Figure 2, courtesy of Google Earth, shows where Cocos is located in Eastern Pacific, about 5° 32' N and 87° 04' W. I read the water temperature of Cocos would be about 79-81 °F (26-27 °C) around December. Thermocline could be down to as low as 69 °F at 80-100 feet depth (Manuelita Channel & Punta Maria). I dived with a 5mm full wetsuit with 1mm hood.
How to prepare for the trip during this pandemic, Costa Rica and Cocos marine park regulations / restriction for COVID-19 are discussed separately in
Anyone traveled to Costa Rica under the new COVID regulations? | ScubaBoard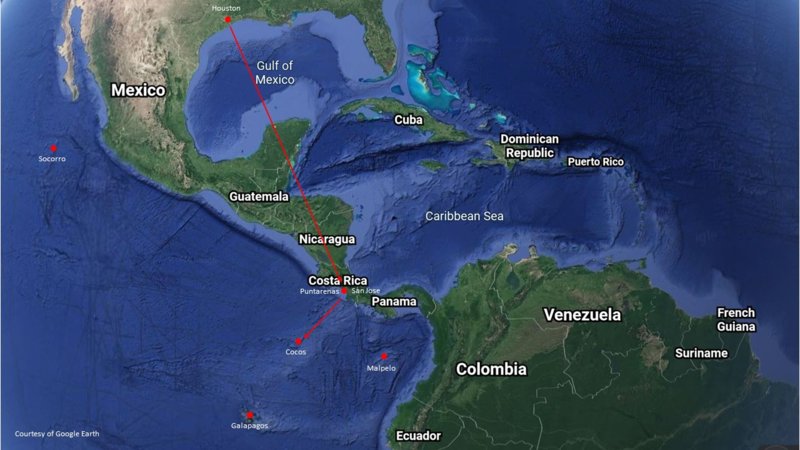 Figure 2: Cocos Trip Path (Courtesy of Google Earth)
The Liveaboard
Okeanos Aggressor, as shown in Figure 3, is 110-foot (34m) log yacht with 9 staterooms for up to 22 guests, carrying 2 skiffs (pangas). It runs by 7 crews (captain, cruise director, engineer, host, chefs, skiff pilots, and divemasters). The crew have multiple roles. For example, the captain is also a divemaster (DM) in on of the pangas. Two pangas are for taking two groups of divers to dive sites. Each group consists of 11 divers and a DM.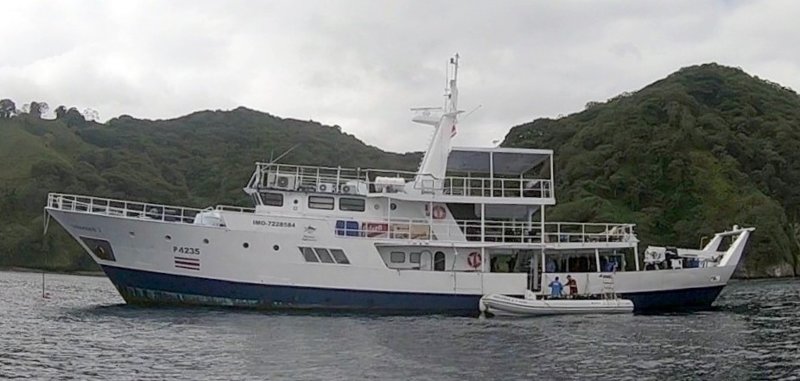 Figure 3: M/V Argo anchoring off the Chatham Bay
The boat layout is very functional for divers. Galley, dinning, and entertainment areas are on the main deck. Dive deck is on the back of the main deck. Seven of the staterooms are in lower deck and the remaining three staterooms are on the upper deck. The roof of the upper deck is a sundeck with open air sitting area for people to relax in between diving.
The lower-deck stateroom, where I stayed, has a bunkbed, with double bed on the lower section and single bed on the upper section (see Figure 4), private head and shower, plenty of closet space for 2 divers. The room has limited electrical outlets, only for use while in the cabin. Charging camera batteries should be done in the galley / entertainment room in the main deck. The housekeeping crew did a great job of keeping our cabin cleaned and orderly.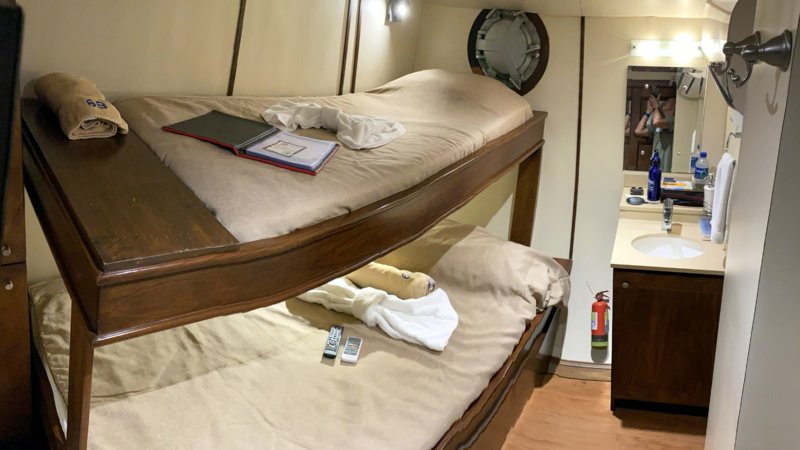 Figure 4: Stateroom 6 of Okeanos Aggressor 1
Setting up your dive rig and handling were easy. Once you kit up your BCD and reg on a tank at your assigned station in the dive deck, the crew would take your gear to the panga and place it to another assigned station at the center of the panga. It stayed there for the whole trip (see Figure 5).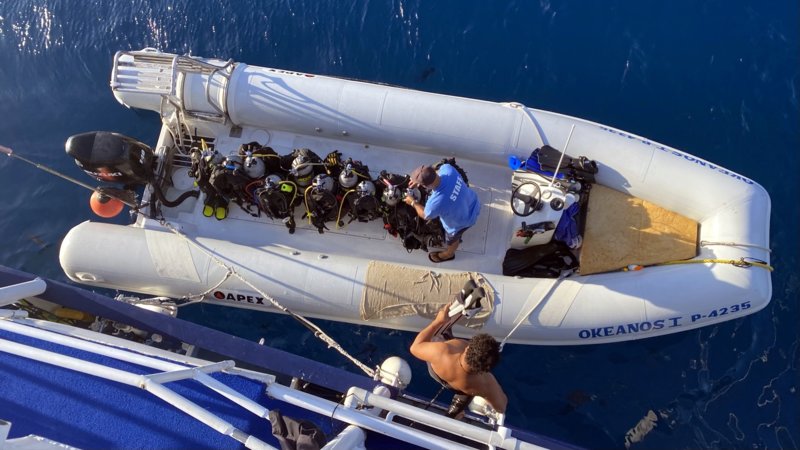 Figure 5: Panga 1 of Okeanos Aggressor 1
The crew would refill the air or nitrox directly into your tank after each dives, right on your station on the panga. Your assigned dive gear station has a bench, a storage, under the bench, for storing your fins, mask, snorkel, booties, etc. Your wetsuit hanger is behind the bench. There are shelves, next to the dive gear stations to store your dry stuff (T-shirts, sunglasses, phone, etc.). The shelves are also for storing your outside towel to be used and dried after each dive. When you are ready to go diving, you just don your wetsuit, listen to the dive briefing and walk to the panga as everything else is already set up and ready to go at the panga. No need to haul your gear in / out the panga before and after each dives. You hand off your camera rig to the panga pilot before getting on the panga once it is ready to go.
For water entry, DM and panga pilot would take your gear from the center mounting to the side of the panga, next to you, and help you don your gear, one diver at a time. Once everyone has his / her gears on, DM will point to each diver to backroll into the water, one diver at a time. You then descend to the bottom. Once everyone is at the bottom, the DM would lead the group and swim to the dive site.
The meal (breakfast, lunch & dinner) were buffet type in most of the days. Full course of dinners were served during special day (e.g., Welcome dinner). The food were excellent. Special dietary meal were served to those who asked for it.
More detail info about the yacht can be found here:
Costa Rica Liveaboard Scuba Diving, Cocos Island | Aggressor
To be continued in next post.