ScubaBoard Business Sponsor
ScubaBoard Business Sponsor
Messages

318
Reaction score

156
Location
# of dives

200 - 499
The Long Beach Scuba Show last May was canceled and the Beneath the Sea Dive Show in Seacaucus, NJ schedule for this October has also been canceled. We have some show promotional items that we planned to offer for our Bilikiki Solomon Islands trip and our Nautilus Belle Amie Socorro Islands trip.
Book a reservation on either:
Bilikiki Solomon Islands group trip dates April 10-20, 2021 ($500 airfare credit)
Full trip info:
Liquid Diving Adventures | Bilikiki Liveaboard - Solomon Islands - April 10-20, 2021
or
Nautilus Belle Amie group trip dates December 23-31 (FREE nitrox & $200 airfare credit)
Full trip info:
Liquid Diving Adventures | Nautilus Belle Amie - Socorro Islands - December 23-31, 2021
Get a new Cosmiq+ Gen 5 dive computer (value $359).
We only have ten (10) of these computers. When they are gone, the offer expires. If you book a reservation for 1 or 2 divers, we will send you one computer per reservation (1 or 2 divers). The computer will be sent to arrive 30 days before the liveaboard departure date.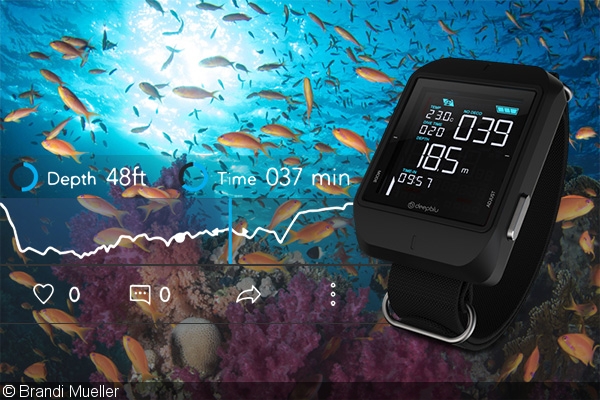 The latest COSMIQ+ Gen 5 model has been upgraded with additional memory to accommodate up to 200 dive logs. With the increased on board memory capacity, the Free Diving Mode depth alarm on the COSMIQ+ Gen 5 also has also been increased to 6 customizable depth alarms.
All divers using a COSMIQ⁺ dive computer enjoy free, over-the-air (OTA) firmware updates through the Deepblu app. When there is a new firmware update released, you will be notified right away through the app. Most importantly, the research and development team is constantly working to add useful features onto your COSMIQ⁺ dive computer and improving your overall user experience.