Messages

1,280
Reaction score

506
Location
# of dives

I just don't log dives
We have a new Cobalt 2 firmware version we are making available here, at least until Atomic has it up on their site. We would appreciate any feedback from Cobalt users- please respond to this thread or to me directly- we would really like to know what you think. This version was created in response to some users seeing dives being erased from the log unexpectedly when they reached the limits of the Cobalt's memory.
This version adds a warning when the Dive Log memory is full. It informs the diver that with the next dive some of the oldest dives will be erased to allow space for storing new dives.
The warning will appear when the Dive Log is entered from the Main Menu. It will specify which dive numbers will be erased when the next dive begins. This will allow the user to upload these dives if desired before they are erased.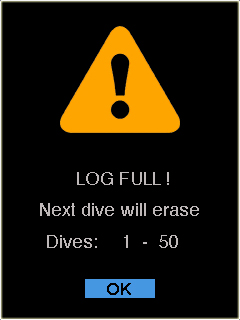 For background: At the default "snapshot" storage rate of 30 seconds, the Dive Log will hold about 1200 hours of diving. Higher dive data storage rates (as selected in the Preferences screen) will reduce proportionately the number of hours of diving that can be stored.
To update your firmware, follow the instructions on the Atomic site that can be found here:
Cobalt Firmware Downloads - Atomic Aquatics
The firmware file can be found here:
Dropbox - Cobalt_2600_User.S19.zip - Simplify your life
-Ron