Puerto Galera Trip Report - 5/16/18 to 5/27/18
My wife and I just returned from a 12 night stay at Scandi Divers located on Big Lalaguna Beach (Puerto Galera area), Philippines. Prior to the trip, we both had roughly 65 dives (Roatan, Bonaire, Kona Hawaii). My pre-trip research indicated this area would be a good all-around location for macro, unique creatures, coral reefs, wrecks and drifts. We chose Scandi Divers due it's more secluded and quite location, when compared to Sabang.
Travel -
Flew EVA Air Seattle-Taipei-Manila. Airfare was almost half the price we would have paid to many locations in the Caribbean. Arranged private transfer from Manila to Big Lalaguna Beach through Scandi Divers (2+ hour drive from Manila to Batangas and 1+ hour boat ride from Batangas to Big Lalaguna Beach). Overall, travel went off without a hitch.
Weather/water temperature –
Air temps ranged from mid 90's during the day to around 80 at night and very humid. There were only a couple of light showers during our stay but always a thunder/lightening show over the mountains each night. Seas were mostly flat to small waves/chop. Water temperature at depth was about 82F the first couple of days then to 84-86F by the end of our stay. We did encounter cooler thermoclines/currents, but only briefly. We dove in full skins. At ~3 dives/day, neither of us were ever cold.
Lodging/food -
The resort consisted of Scandi Resort and Cambell's Resort (same owner) which are located next to each other. We stayed in one of the Penthouse rooms at Cambell's. Nothing fancy, but suited our needs. The AC worked great. Power was 220V but all my devices were rated to 240V and the standard US plugs fit into the sockets. We opted for the 3 meals/day plan. Generally, food was very good. There are plenty of food choices nearby, but most required a plus/minus 20 minute walk.
Diving -
We completed 31 dives in 11 days along with our PADI AOW course. All diving was done by back-roll from a boat (banca). Prior to the trip I was concerned about the currents in the area as we had only experienced very slow drifts thus far. Our second dive "Monkey Beach", was a ripping drift (and lots of fun). We went out to Verde Island on two separate day trips and dove the "Drop Off" at the pinnacles on the east end of the island. Verde Island is an advanced site known for good visibility, corals, macro, larger fish, and tricky currents. We got our first experience with minor up and down currents and there were strong currents in the passes and the tops of the pinnacles as well. The rest of the trip we dove many of the sites closer to the resort, 5-15 minute boat ride. Visibility was generally less than we have experienced in the Caribbean and Hawaii but the biodiversity more than made up for it. Other great sites included "Giant Clams" (they really were giant), "Kiliman Steps", "The Alma Jane" (wreck) and "Sabang Wrecks". Some of the memorable sea life included mantis shrimp, sea snakes, turtles, frogfish, scorpion fish, batfish, giant puffer fish and countless nudibranchs.
Other -
All of the staff at Scandi Divers were friendly, knowledgeable and very helpful. A special thanks to our instructor/dive master Richard. For anybody looking for a reasonably priced location with great diving, I would recommend the Puerto Galera area and Scandi Divers. All photos below extracted from GoPro 6 video.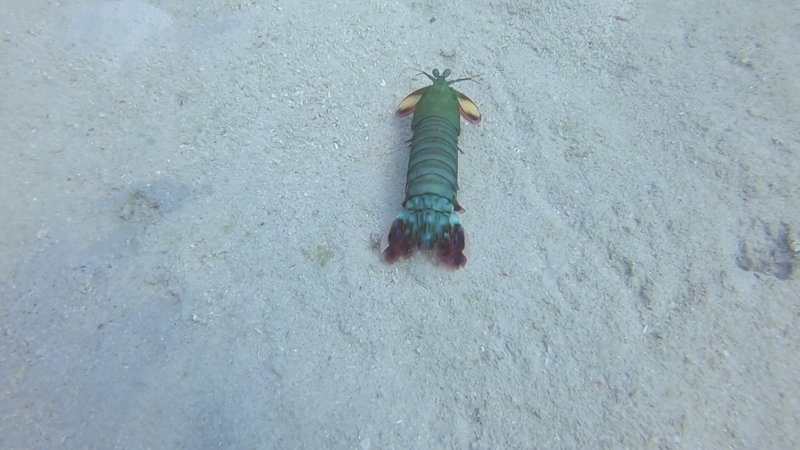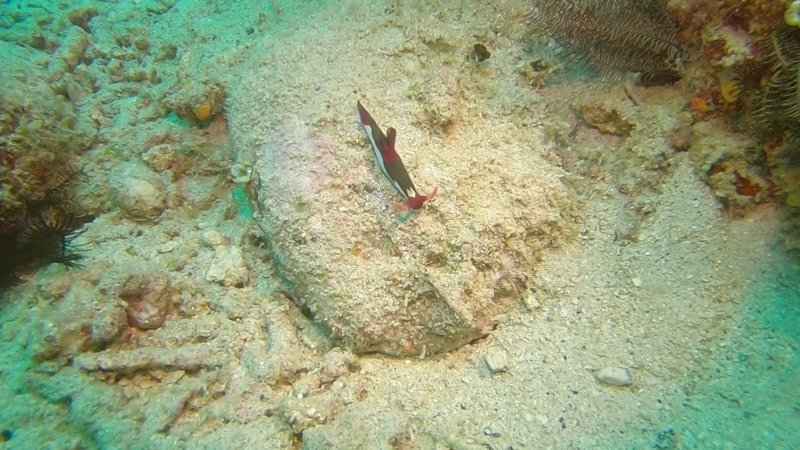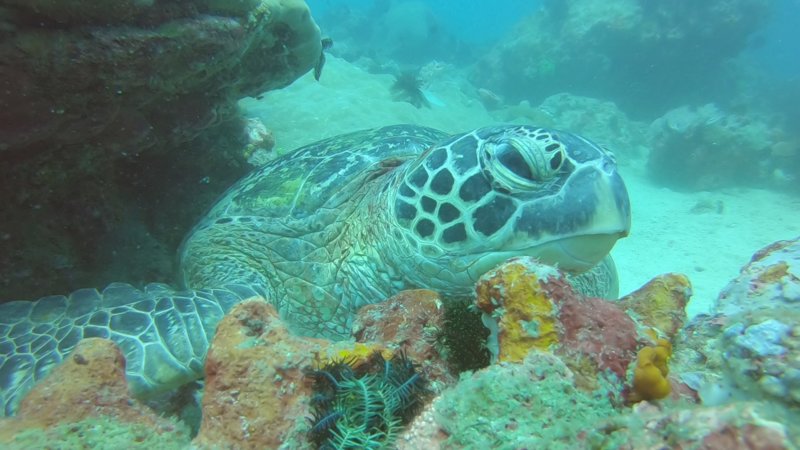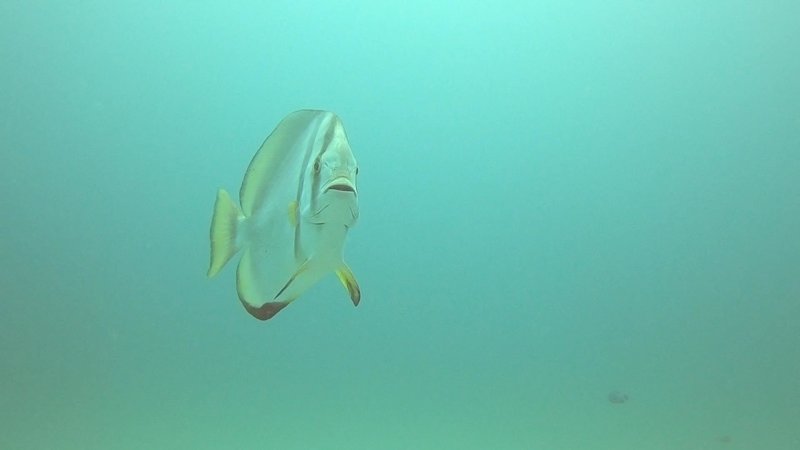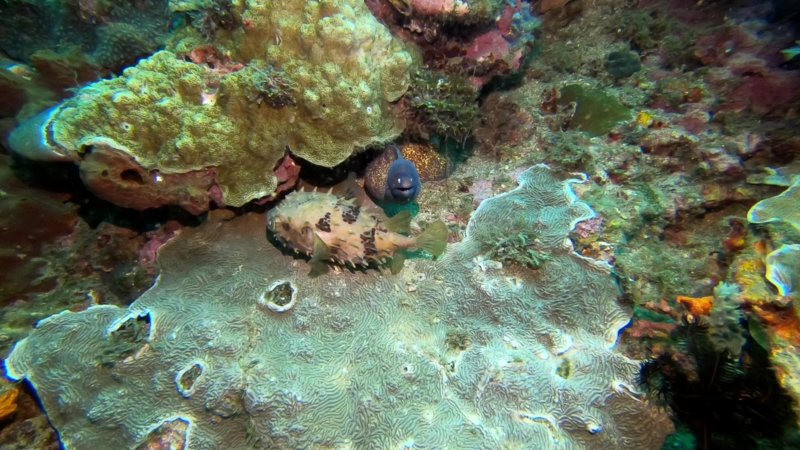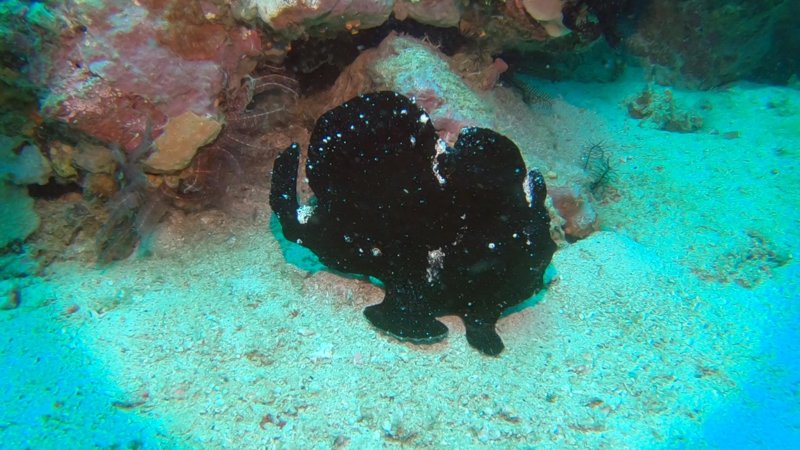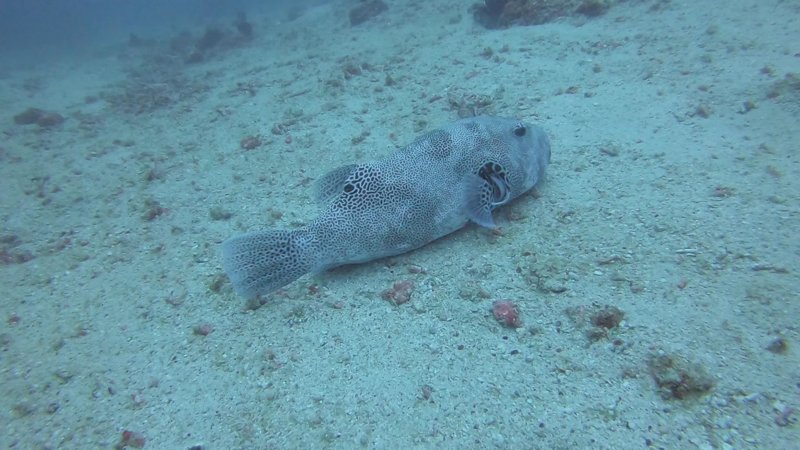 Last edited: