---
---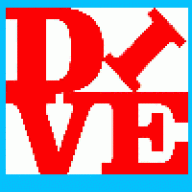 Last Activity:

Apr 16, 2021
Joined:

Jun 11, 2004
Messages:

11,387
Likes Received:

820
Media:
Gender:

Male

Birthday:

Nov 22, 1956

(Age: 64)

Home Page:

Location:

Occupation:

Automation Engineering Manager
Loading...

Loading...

About

Gender:

Male

Birthday:

Nov 22, 1956 (Age: 64)

Home Page:

Location:

Occupation:

Automation Engineering Manager

Gender:

Male

Certification Agencies:

OW-PDIC, AOW-NAUI, Rescue Diver-NAUI Nitrox-PADI, Ice Diver-PADI, Master Diver-SSI

Dive History:

I have always enjoyed skin-diving and got into it in a big way in 2004. That year ended with 91 skin-dives between southern Maine and Acadia National Park.

Since my wife and I became certified in 2005 we have been fortunate to network with dozens of other local divers who provide lots of opportunity to dive. I'm an avid local diver. I take a special interest in working with new divers and those in transition. I also enjoy sharing our sites with guests from away.

Extremes to date: First: 6/15/2005, Deepest: 102' (Witches Hut, Bonaire), Warmest: 78F, Coldest: (dry) 34F, Coldest: (wet) 40F, Darkest: totally, Longest: 149 minutes, Kennebunk Pond, Maine, 109 minutes (Crystal River FL), Farthest from home: Bonaire, Longest string of dive days: 11, Best SAC: .33

Other dive venues: Bermuda, Alexander Spring FL, Blue Grotto FL, Weekie Wachee FL, Crystal River FL, Paradise Spring FL, Bonaire and Acadia National Park ME, Brownstone Quarry, Portland CT, Gilboa Quarry, Ottawa OH

Certification Level:

AOW / Rescue Diver / Nitrox / Ice / Master

# of Logged Dives:

500 - 999

Dive Classification:

Just An "Average" Diver

Years Certified:

Ten Or More Years

Dive Equipment:

Regulators: Sherwood single hose ((3) as well as a Phoenix Royal AquaMaster double hose. Alternate second stages are equipped with 36" hoses and mounted on the left, where they belong.

Instruments: 3 bay inline console; Compass, SPG, Aeris ATMOS-2 diver computer. Console is on a short bungee bolt snapped to my left shoulder D ring.

BC: Freedom plate equipped with Oxycheq Mach-V Signature 30 LB wing. Hog harness corrupted with adjustable shoulder buckles. Easy in, easy out, great fit with any suit. Vintage horse collars & BC. Semi retired Sherwood Avid

Fins, ScubaPro Jets, Aeris Velocity

Mask, no name with bonded script inserts

Suits: Wet: Bare 7mm. 5/4mm, 2mm shorty, hooded vests (2). Bare 5mm gauntlet gloves rule. Dry: DUI TLS350

13 cylinders; HP-80, HP-100, MP-72, 19CF AL- Pony and a couple of AL-80s for back-ups and novelty dives.

I'm a lifelong resident of Coastal Maine. In the era of Sea Hunt and Cousteau I enjoyed snorkeling in the ocean. Starting in adolescence I forgot what the water was for about 20 years.

As we took up camping with our children in 1995 I began to skin-dive wherever we camped. In 2004 as we began to be empty nesters we got cold water gear and my wife joined me. That was so much fun that in 2005 we took the leap and became OW certified. While she is less obsessed she consistently shares about 1/3 of my dives.

My day job is in automation engineering / project management. In the diving off season I keep busy tending the worlds largest collection of antique Gilson snow blowers and provide worldwide parts and technical support. We still manage to get out camping once in a while. My personal web pages including Scuba Knowtes are a hobby unto themselves that tie it all together. I am also the current president of the Maine-iac Divers dive club.

Interact

Signature

My ever growing collection of assorted ramblings on scuba topics can be read

here.

No sequence of classes will make a good diver out of you, if you aren't actively diving and practicing in the meantime.

TSandM


Loading...