---
---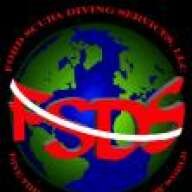 Last Activity:

May 16, 2020
Joined:

Nov 16, 2008
Messages:

704
Likes Received:

61
Media:
Gender:

Male

Home Page:

Location:

Occupation:

ER Doc
Loading...

Loading...

About

Gender:

Male

Home Page:

Location:

Occupation:

ER Doc

Gender:

Male

eBay User Name:

scubadocer

Certification Agencies:

NAUI, PADI, NSS-CDS, GUE, IANTD

Dive History:

I have enjoyed diving in the Caymans, Jamaica, Cancun, Cozumel, Aruba, Florida Keys, Roatan, Utila, Fiji, and St. Thomas, wreck diving off the N.C. coast, as well as cave diving in Florida and in Mexico.

Certification History:

NAUI Course Director, NSS-CDS Full Cave Diver, GUE Cave 2 Diver

Certification Level:

NAUI Course Director #48401

# of Logged Dives:

I just don't log dives

Dive Classification:

Instructor / Assistant Instructor / Dive Master / Dive Con

Years Certified:

Ten Or More Years

Dive Equipment:

Apeks XTX 200 regs, Halcyon wings (Cave diving), Beuchat BC (OW and teaching students), Dive X Cuda DPV, DUI drysuit, Pinnacle wetsuit.

I became certified as an OW diver in 1999. Fell in love with it completely and hung out at the dive shop after work most every day I could. I progressed through AOW and Nitrox and had my eyes set on being a DM one day. I continued to dive with the people who trained me on fun dives and was amazed at how fluid they were in the water. Outstanding buoyancy control, effortless movement in the water. They could hover 6-12 inches off the coral and not move!! I would spend the dive just watching them dive. I finally asked them how that got that good and it turns out they were all cave divers. I thought to myself "WOW... So that is what cave diving can do for your diving skills huh?" I was hooked again!! I then took my Cavern/Intro course through NSS-CDS. I was so impressed with the level of skill required to hover, run a reel, effectively use a light, what to do when the lights went out, etc. It was an eye opener. I went to a different Instructor to complete my Apprentice and took a year to complete my Full Cave (my Instructor required all of us to dive for a year before he would sign us off. Incredible!!) I truly enjoyed my training and felt MUCH better as a diver. I understood buoyancy control, anti-silting techniques, gas management, and air planning. Oddly enough, I never went into the cave diving course to cave diver. I took it to be a better diver. And that's what I got out of it.

I was feeling pretty good about myself until I met a future dive buddy who had just finished his Cave 1 with GUE. He was amazing!! He was obviously a skilled diver and had a comfort in the water that I had not achieved yet. He convinced me to take the Cave 2 class and it was the best diving educational experience I have ever had. Better than my DM training. Better than my Instructor training. Absolutely incredible!! I felt confident, skilled, challenged, proficient, and that I had been put through the ringer on every dive. Best time I have ever had diving!! I was too excited to be scared.

I eventually came back to wanting to be an Instructor and accomplished that on my birthday in 2007 and have been happy ever since

Interact

Content:

AIM:

drqstorm

ICQ:

scubadocer

Yahoo! Messenger:

drqstormmd

Loading...