---
---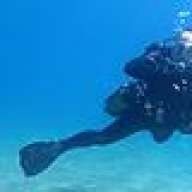 Last Activity:

Jan 24, 2021
Joined:

Aug 28, 2011
Messages:

934
Likes Received:

417
Gender:

Male

Location:

Occupation:

Environmental Consultant
Loading...

Loading...

About

Gender:

Male

Location:

Occupation:

Environmental Consultant

Gender:

Male

Certification Agencies:

CMAS, BSAC & PADI

Dive History:

For the last couple of years I have been diving several times a month in the Eastern Med, and when home trying to fit in a couple of cold water UK dives each month.

I mostly dive in the 15 to 35 metre range in warm water, but I also love doing shallow night-time shore dives in the evenings after work. I get to do a bit of diving with work as well, mostly ecological surveys in shallow water. For fun I'm completing a couple of diving projects mapping and photographing 3,000 year old wreck and harbour sites off the coast of Cyprus which together with marine ecology is my main interest.

Certification History:

CMAS 1* with CRASSA (Russian CMAS) - 2011
CMAS 2* with CRASSA - 2011
CMAS 3* with CRASSA - 2012
BSAC Sport Diver - 2011,
BSAC Dive Leader- 2012,
BSAC Advanced Diver equivalency - 2013,
O2 provider, AED provider, & BLS - 2012.
BSAC Diver/Lifesaver - 2012
BSAC Rescue Manager - 2012
BSAC Boat Handler - 2012
BSAC Diver/Cox'n and RYA 30' Coastal Boat ICC 2014
PADI Nitrox - 2012
NAS Intro to Nautical Archaeology - Aug 2013
NAS Part I Certificate in Nautical Archaeology - Aug 2013
BSAC Compressor Course Jan 2015
BSAC Gas Blender, Mixed Gas, NITROX/TRIMIX March 2015
BSAC Twinset & Accelerated Deco 2015
BSAC IFC, Assistant Diving Instructor Nov 2015
CMAS One Star Instructor - OWI - Nov 2015
BSAC Open Water Instructor - April 2016

Certification Level:

CMAS & BSAC Instructor/OWI

# of Logged Dives:

1,000 - 2,499

Dive Classification:

Instructor / Assistant Instructor / Dive Master / Dive Con

Years Certified:

Ten Or More Years

Dive Equipment:

Atomic T2X regulator + 1st (DIN), Atomic Z2 Octopus, Apeks XTX50 DST + 1st (DIN) 4 x ScubaPro MK25 1st stages (DIN) ScubaPro 1 x A700, 2x G250V, R380 Regulators, Suunto D9tx, Atomic Cobalt 2, + Shearwater Petrel computers, SP T Black BCD, FINS - SP Twin Jet Max, Atomic Smoke on Water, TUSA Tri Ex Imprex, Hollis F1's and SP Jets. Atomic subframe mask with prescription lenses - Oceanic Pioneer 5mm wetsuit system. Waterproof D1 & D7 Drysuits for UK waters Hollis DX300 Drysuit for travel. Fourth Element 3D Halo undersuit. Dive Rite Transpac with a Nomad XT wing (side mount), Diverite Transpac with RecExp wing for single tank diving. Hollis backplate, Hollis DB85 wing for doubles.
Currently diving a mix of 12 or 15 ltr. single tanks, 12 ltr. side-mounts, or a back mounted 12 ltr. iso manifolded twinset

Rebreather Experience:

Hi all, I'm a retired police officer (served 32 years) where I ended up as a specialist in Environmental and Conservation Law. I first dived with a police search and recovery team nearly 40 years ago. Job changes and promotions stopped me diving after a couple of years. I took up recreational diving in 2010 whilst working/volunteering on various conservation projects in the Eastern Mediterranean. I now commute to and from the middle east so I have plenty of opportunity to dive in warm water year around.

When I 'came back to diving' I trained with a Russian CMAS instructor and my first C Cards came from Russia, I have since cross trained with BSAC & PADI in the UK. I'm currently regularly teaching at a couple of BSAC clubs in the UK and at a CMAS dive centre in Cyprus.

Interact

Signature

Phil -

"Climb if you will, but remember that courage and strength are nought without prudence, and that a momentary negligence may destroy the happiness of a lifetime. Do nothing in haste; look well to each step; and from the beginning think what may be the end." Edward Whymper,

- on climbing the Matterhorn, but equally applicable to diving.