---
---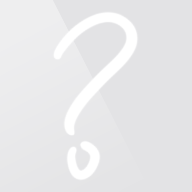 Loading...

Loading...

About

Location:

Gender:

Male

Certification Agencies:

SDI

Dive History:

I have snorkled a lot in Maui and this Feb,o9 I dove in Pawai bay in Hawaii and Po' Ipu, Kauai. I have dove in Monterey bay near Pescadaro "fire Rock". I have also done Altitude dives in Lake Tahoe and Donner lake. I have also participated in some dives in the Van Damme/Mendicino area. I also participated in a low visability dive in the Sacramento River. You were lucky if you could see 1' in front of you.

# of Logged Dives:

0 - 24

Dive Classification:

Just An "Average" Diver

Years Certified:

Five Years

Rebreather Experience:

I like to dive. I don't have to be in the most beautiful areas to enjoy it. I just like to be underwater. While diving in Hawaii is nice, I enjoy small training dives in Natomas just to keep my skills up.
I also like to pick up the junk surface dwellers toss in. I love to look for those small treasures people have lost. While snorkling in Maui I found a fishing pole that had been recently lost by some poor person. It was worth about $150.00. I have found many other usefull items while diving. I guess you could say I am a treasure hunter of sorts. My long term goal is to become good enough to do salvage diving and maybe even under water construction.
For right now I just want to find a way to get under water as often as I can.

Interact

Loading...