---
---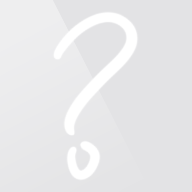 Location:

Occupation:

Humane Officer - Law enforcement
JungleJoe
Nassau Grouper, from Wisconsin
JungleJoe was last seen:

Jun 27, 2009
Loading...

Loading...

About

Location:

Occupation:

Humane Officer - Law enforcement

Gender:

Male

eBay User Name:

above_or_below

Certification Agencies:

PADI

Dive History:

I have never dove in the ocean, been diving since 8'th grade, usually dive every weekend for at least 1 dive. I dive year round, so when the lakes are frozen, we cut holes in and go :) , Been all over on local lakes and the great lakes. Have a place on a lake for vacations, dive ALOT there, usually 3+ dives a day, Most of my dives are solo dives, at least 90%. Cept ice diving, that you can't solo.
I plan at some point on getting into the ocean, I would love to dive the great barrier reef someday. When I get the time, and get my wife certified, we'll do it !

Certification History:

Open Water, Advanced Open Water, Equipment Specialist, Night Diver, Ice Diver, Search & Recovery Diver, Wreck Diver, Rescue Diver, Deep Diver, Master Scuba Diver

Certification Level:

Master Scuba Diver

Dive Classification:

Experienced Diver

Years Certified:

Ten Or More Years

Dive Equipment:

Tanks - Many of them from 50's to 120's and ALOT of 80's.
Regulator setup: Sherwood Maximus attached to a Ocean Reef Neria Neptune full face mask with quick disconnect. Sherwood minimus octo, Oceanic Data Pro Plus II puter w/compass, Knife strapped to puter Beta Titanium blunt, 2 LP hoses for BCD and Drysuit
BCD: I use 2 alot, main one is my Genesis Recon, secondary for quick dives is a Sherwood Siloette
Weight Belt: Harness Setup for soft weights, used in conjunction with BCD, depending on if I am diving dry or wet.
Wetsuit: Bare 7mm Artic w/Bare 7mm Hooded Vest
Drysuit: Bare ATR Trilam w/thigh pocket & Dry Gloves.
Hood: Specially cut for my full face mask.
Fins: Genesis Aquaflex w/springs also backups are my original fins my Dacor Turbo II's hard rubber fins
Have several sets of gloves and mits and dry gloves
Camera: Ocean Reef DC 500 w/STD Strobe & Wide angle lens, 1gb SD card, extra batteries etc.
Fun: Seadoo Turbo scooter, 2 speed, I use it ALOT
Dive Flags, 1 blow up s

Rebreather Experience:

Born to dive

Interact

Signature

JJ

War does not determine who is right, but who is left...

Loading...