---
---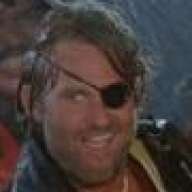 Last Activity:

Aug 12, 2012
Joined:

May 23, 2006
Messages:

1,252
Likes Received:

12
Media:
Location:

Occupation:

Sr.Systems Engineer for a huge bank. I'm a Unix ne
Loading...

Loading...

About

Location:

Occupation:

Sr.Systems Engineer for a huge bank. I'm a Unix ne

Gender:

Male

Certification Agencies:

PADI, SSI, DAN

Dive History:

Texas Mud Holes, Oklahoma Mud Holes, Florida Keys, Haiti, Jamaica, Grand Cayman, Cozumel.

Certification History:

Open Water, Advanced Open Water, Rescue Diver, Master Scuba Diver, Divemaster, Assistant Instructor, Open Water Scuba Instructor, Master Scuba Diver Trainer, IDC Staff Instructor, Deep Diver, Wreck Diver, Night Diver, TecRec Tri-Mix Blender, Equipment Specialist, Enriched Air Diver, Boat Diver, Drift Diver, Project AWARE, AWARE Coral Reef, AWARE Fish ID, Underwater Naturalist, PADI O2 First Aid, PADI Marine Life Injuries, Aquarena Scientific Diver, DAN Diving Emergency Management Provider, DAN Diving Emergency Specialist, DAN Onsite Neuro, DAN BLSpro, DAN Dive Medicine 1, DAN Dive Medicine 2, DAN BLS/FA.

Specialty Instructor: Deep Diver, Night Diver, Wreck Diver, Enriched Air Nitrox, Underwater Navigator, Boat Diver, Drift Diver, Equipment Specialist, Altitude Diver.

Emergency First Response Instructor

DAN Instructor: O2, Advanced O2, Hazardous Marine Life Injuries, AED for Scuba, Onsite Neuro, BLSpro, AED for Aquatics, O2 for Aquatics, Dive Medicine1, Dive Medecine 2, BLS/FA

Certification Level:

IDC Staff Instructor; Master Scuba Diver; DAN Instructor

# of Logged Dives:

I'm a Fish!

Dive Classification:

Instructor / Assistant Instructor / Dive Master / Dive Con

Years Certified:

Ten Or More Years

Dive Equipment:

Legend LX, Oceanic analogs, Gekko, Black Diamond, OMS Slipstreams, Henderson 3mm and 7mm Hyperstretch, 80cu Air Tank, 80cu Nitrox Tank, Lights, gloves, hoods, and lots of other danglies and goodies I only use as needed. I also dive vintage gear: '69 Aqualung steel 72, '67 DA Aquamaster, vintage US Divers Atlantis oval mask, Calypso depth gauge, vintage US Divers knife, vintage US Divers Otarie full foot fins, vintage US Divers backpack. All vintage gear dates from mid to late 60's.

Rebreather Experience:

I started diving in 1983 at 17. It was a natural thing for me to do, having grown up in a boating family, watching Sea Hunt, Jacques Cousteau, Flipper and spending as much time below the water as I possibly could. As a child, my friends and I always stayed in the deep end of the pool, seeing how long we could stay down or how far we could swim underwater. At local lakes, in addition to skiing, I always had my mask, fins and snorkel to explore wherever we were when the water was clear enough. I have many fond memories skin diving around the island at Hell's Gate back in the mid/late 70's, and the stunningly clear water Possum Kingdom used to have. My older brother was a scuba diver and used to tell me stories of diving while he was a student at UT in Austin. I was hooked before I was certified! I still have Skin Diver magazines from the 1970's somewhere. When I was in college in the mid 80's I worked for the local scuba shop, filling tanks, fixing gear, helping with classes and working the retail side of things. I took a break from diving when I joined the Army, but came right back in 1993 when I was again close to places to dive. I've continued over the years to dive for pleasure and it never gets old, no matter how many times I've seen that rock cliff at Possum Kingdom. There are many places to dive in Texas and I've been to most of them. I also enjoy diving in the Florida Keys, Cozumel, Grand Cayman, Jamaica, Haiti and even a few mud holes in Oklahoma. Sharing my enjoyment and love of the aquatic world with other divers and new divers is a passion I hope I'll always have. It's been with me for 43 years so far!

Why "Joe-Diver"? This nickname was given to me by a crusty old Instructor I worked for back in the 80's. Things like:

"Hey, Joe Diver, haul all those tanks up to the van."

"Hey Joe Diver, go drown in the deep end so the Rescue students can save you."

"Good answer Joe Diver, does anyone know the correct one?"

You get the idea....my dues are paid.

Interact

Signature

Loading...