---
---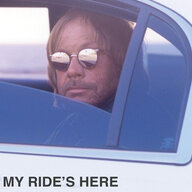 Last Activity:

Sep 17, 2021 at 7:14 AM
Joined:

May 28, 2002
Messages:

10,200
Likes Received:

3,096
Media:
Gender:

Male

Home Page:

Occupation:

Trainer of Tactical Officers; Cat Herder
Loading...

Loading...

About

Gender:

Male

Home Page:

Occupation:

Trainer of Tactical Officers; Cat Herder

Gender:

Male

Certification Agencies:

Darwin, Ralph, Hal, Mr. Bill, Joe, Falco, Yoda, and my Hero~ Patty Grier

Dive History:

Certification History: pre cert: cave, deep wreck diver, then Ralph hooked me up to PADI
Certification Level: OWSI, current but only influence Honduran DM's on how to make a better living
My cert card was pre-numbers-So is some of my gear. Perfect your buoyancy,carry a magnifying glass,look for the little stuff-anybody can see a Shark. Show me a Pipefish! If you stop learning,you die. Life is an adventure.

Certification History:

I got a shoebox full of old cards and patches. I used to think my first PADI C-card was old~it was pecked out on an IBM typewriter by Ralph Erickson...then I saw one made before they could afford that Selectric. I am old now. Once when I was young, I was bulletproof, invincible and made of stainless steel. I did caves, deep wrecks and all sorts of stuff that you need C-Cards to do now. Probably a good idea. I have descended into the blackness and pulled a few men back to the light, and done some things underwater that would cause many to faint... and I know real heroes that have done things that make me gasp. But- we did it right and lived to tell the tale. Pass on the information. The point of all this? A badge collection means nothing when the SHTF... and then three more things go South between you and your buddy. What matters is your collective training and experience. Go diving, you can't learn even 1/2 as much here. Never let your post count exceed your total of logged dives _(:)@

Certification Level:

C.I.D., Certified Internet Diver bestowed upon me by (the) El Stroko Guapo of Boca Raton

# of Logged Dives:

None - Not Certified

Dive Classification:

Vacation Diver

Years Certified:

Ten Or More Years

Dive Equipment:

eBay and the junk box at my LDS, all selected with care to ensure universal international serviceability. I check it through baggage as nobody steals regulators and BC's. Carry-on should not be in a Pellican case. If you're competent, rental gear is fine. Owning a piece of gear doesn't equate to trained competence to deploy it. Large sharp pointed knives have their legitimate use. So do scissors. There aint no one answer for everything~ ie: BPW vs BC. Have both, but until then, pick one. Point and shoot cameras work fine. Get over the passing of your first mask, we all do. All flippers worked the same, now that we have fins, there seems to be a debate. Shut up and dive. <'))><

Diving Rebreathers Since:

1970

My first u/w breath was in a Boca Raton pool where they were filming a TV show that started a lot of divers. I was 5 years old and the star put a double hose reg in my mouth and as I stuck my head underwater I vividly remember seeing his white Jantzen trunks and Voit duck feet flips. I was hooked. My next toy was a panoramic curved mask with two (2!) snorkels built in. I was a 6 year old Frogman in 1958! Until 1979 all of my diving was cold water or task related. I dove with true iconic gods of the industry- not because I was good, but because I worked real cheap. Then I had the opportunity to sport dive in warm water. Never looking back, I follow closely local DM's and experts. They know where the cool stuff is. Pay attention and extend your BT with perfect buoyancy and honed observational skills. Skip the fancy stuff and heavy photo gear. KISS. Spare Air and recreational Ponies are for poseurs. A missed night dive (or any dive) is a sin. I will take anyone on a night dive just to get you hooked- and you will be! Don't wear gloves, if you don't touch stuff you didn't need them anyway. Cave Diving Certs are well advised, but we didn't have Cave Cards in 1970, nor TriMix Cards for the Shinohara I-169, either. Times change, the places we go expand. You should'a seen Cayman in 1979! Take care of the reef as best you can. It's all the grandchildren of your DM have.

Interact

Signature

Doc Adelman

PADI

way before there

was

numbers

​............

This

LINK

is weird

-> u/w micro pix

....................

SeaDrops Latinum Mask Defog: Refined from

glistening beads of perspiration

gently blotted from the downy

naked inner thighs of our private stable of free-range virgin Swedish Divemistresses




.......

Loading...