---
---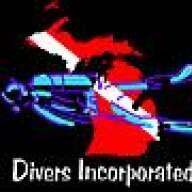 Birthday:

Sep 14, 1968

(Age: 51)

Home Page:

Occupation:

Work at the quarry or work at the dive center or t
Loading...

Loading...

About

Birthday:

Sep 14, 1968 (Age: 51)

Home Page:

Occupation:

Work at the quarry or work at the dive center or t

Gender:

Male

Blog / MySpace URL:

http://www.facebook.com/profile.php?id=706087202

Certification Agencies:

PADI, NASDS, TDI, SDI, IANTD, ANDI

Dive History:

This is more that I can get into 1000 letters. Just ask!

Certification History:

PADI Master Instructor, PADI IDC Staff Instructor, DSAT Tec Trimix Instructor, Emergency First Response Instructor, (Also instructor level ANDI, TDI, NASDS, IANTD), Divers Alert Network Instructor #12994, IANTD TRIMIX DIVER, TDI Advanced Wreck Diver, ANDI Nitrox Diver, PSI Cylinder Inspector, Certified to repair most major manufacturers equipment, PADI Public Safety Diver,PADI Boat Diver, PADI Coral Reef Conservation and Awareness, PADI Deep Diver, PADI Diver Propulsion Vehicle (DPV) Diver, PADI Drift Diver, PADI Dry Suit Diver, PADI Enriched Air Diver, PADI Equipment Specialist, PADI Fish Identification, PADI Ice Diver, PADI Ice Assistant, PADI Multi-Level Diver, PADI Night Diver, PADI Peak Performance Buoyancy, PADI Project Aware, PADI River Diver, PADI Search and Recovery Diver, PADI Underwater Naturalist, PADI Underwater Navigator, PADI Underwater Photographer, PADI Oxygen First Aid For Divers, PADI Marine Life Injury Specialist, PADI AED for Divers, PADI Underwater Videographer,

Certification Level:

PADI Master Instructor, DSAT Tec Trimix Instructor

Dive Classification:

Dive Shop Owner / Employee

Years Certified:

Ten Or More Years

Dive Equipment:

All levels are different:
Regulators: Poseidon and Oceanic
BCD's: Deep Outdoors
Computers: Brain, Tables, Oceanic
Environmental Protection: Pinnacle Aquatics
Mask: Atomic Aquatics ARC
Snorkel: Oceanic Ultradry
Fins: Turtle Fins, Mares

Rebreather Experience:

I am the CEO of Divers Incorporated with locations in Ann Arbor, Michigan and White Star Quarry, Gibsonburg, OH. I love to dive and get people diving and love to know more about dives you are doing.

Loading...