---
---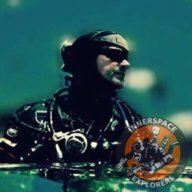 Gender:

Male

Home Page:

Location:

Occupation:

ScubaInstructor
bluemed
Master Instructor, Male, from world
bluemed was last seen:

Nov 25, 2019
Loading...

Loading...

About

Gender:

Male

Home Page:

Location:

Occupation:

ScubaInstructor

Gender:

Male

Certification Agencies:

I.S.E, UTD, GUE, PADI, IANTD, PSAI and ANDI

Certification History:

ISE Training Director
RAID Technical Instructor trainer and SM IT
IANTD Technical Instructor Trainer and SM no mount IT
ANDI Instructor Trainer Technical TMX
ISE Instructor Trainer.
ISE Technical Sidemount Instructor
ISE Level 2 TMX Instructor
ISE scooter and survey Instructor
UTD Foundational and Sidemount Instructor (In-active)
IANTD Technical Instructor
IANTD Cavern Instructor
IANTD Intro to cave Instructor
IANTD Sidemount and No mount Instructor
IANTD Trimix gas Blender
DSAT TEC Sidemount Instructor (Steve Martin Spec)
EFR Instructor Trainer
NRC Instructor Trainer
DAN Instructor Trainer
PADI Master Instructor (in-active)
IANTD CCR Trimix Diver
GUE Fundamentals Diver
PSAI Cave Diver
PSAI Extended Range Diver
PSAI Oxygen Service Technician
APEKS Service Technician

Certification Level:

Instructor Trainer

# of Logged Dives:

5,000 - ∞

Dive Classification:

Instructor / Assistant Instructor / Dive Master / Dive Con

Years Certified:

Ten Or More Years

Dive Equipment:

Jetfins
Technisub and Cressi masks
Drysuits;
Rofos 350HD
Artic 450 TLH ·Thelonghose series"
Cressi confort 5mm
White arrow neoprene hood
TS Sidemount system
AGIR "ratatosk" Sidemount system
AGIR Wings
UTD Alpha Delta
Diverite classic EXP
Apeks Tec3 (2) (for doubles) customized hoses.
Apeks DST's with atx 50 (2) (for sidemount)
Apeks DST with ATX 40´s singletank
Tecline V2 for doubles
Uwatec depth gauge
Citizen watch
Halcyon 9 18W HID Canister lamp
iWave Caerberus light
AGIR Brokk LED 9 Cannister light
UTD 24 watt LED with eo
iWave Ocean Caerberus light
AGIR Hand held light
"Hello kitty" gloves and feet warmers

Rebreather Type:

Evolution

Rebreather Experience:

My website:

www.thelonghose.com

PAGE

thelonghose.com

I took my first breath underwater more then 25 years ago, I was, whenever it was possible, always in, on or below the surface of the sea.

in 1989 I started diving during a 2 year period in the army.

Spearfishing was my real passion, I dedicated a few years of my life only to that. Being underwater on a single breath, the equipment and discipline made me a better diver, something I like to share with my students..it is all about aquaticity!

Teaching is the thing I like most about (scuba) diving, learning new things and transmitting them to my students.

I still love recreational diving, just being in the water for the sake of being underwater but with the years technical diving has infected me with its virus.

It was not only depth and overhead that attracted me, the idea behind it, configurations and swimming techniques are much more interesting!

I am fulltime instructor for 12 years now and am now working on

www.thelonghose.com

Interact

Signature

Loading...

Loading...